Iloilo City all set for National Bike Day celeb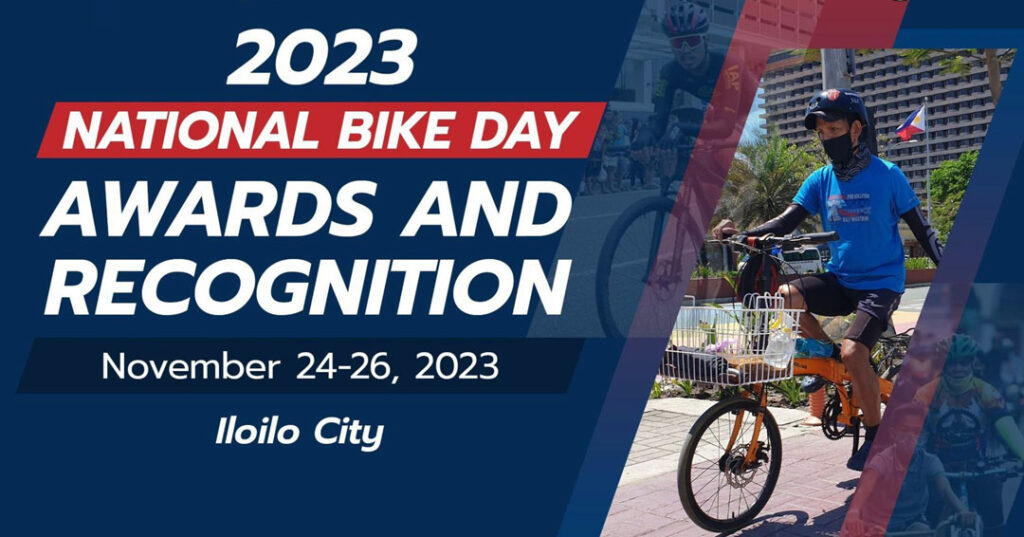 Iloilo City, the Philippine's "Bike Capital" and two-time Gold Awardee for both the Mobility Awards and Bike Lane Awards, has been chosen to host this year's National Bike Day Awards and Recognition on Nov. 24 to 26.
Some 3,000 bike enthusiasts from around the country are expected to converge for this event.
Exciting activities in store include the Bike Expo, Bike Fashion Style Showcase, Vintage Bike Exhibit, Band Performance, Criterium Races, Active Mobility Forum, Bike Fashion Show, Food Festival, Night Ride-Food Crawl, Photo Contest, Band Performance, and Kiddie Fun Race.
Mayor Jerry Treñas stressed the City Government ensures the sustainability of its initiatives by collaborating with the private sector, including SM, as one of the biggest sponsors and official site partner for the three-day festivities.
"We have the prestige of hosting this event because it will be hosted outside of Metro Manila for the first time. Apart from hosting the National Bike Awards, Iloilo City will also serve as judge for other cities. This shows that in terms of infrastructure advocacy and bike-related programs, we are a bit ahead of the rest of the country," Celebration Director Arch. Wilfredo Sy, Jr. said.
This event could also boost the metro's economy, owing to the presence of micro-enterprises such as food stalls and local bike stores.
At the same time, it would also serve as a training ground for young athletes, he added.
"SM is enthusiastic about this initiative and fully supports the LGU and the Department of Transportation. All main events will take place at SM City Iloilo; we will provide sound systems, stage, and all the necessary equipment to set up the event," Asst. Mall Manager Darrel John Defensor said.
The security plan is all set for deployment by the Iloilo City Police Office (ICPO) together with Public Safety and Transportation Management Office (PSTMO).
Awards to be given are under the following categories: Notable Public Official for Active Transport; Notable Competitive Cyclist; Notable Commuter Cyclist; Notable Leisure Cyclist; Notable Storyteller; Notable Bicycle-related Corporate Initiative; and Notable Bicycle-related Micro, Small, and Medium Initiative; Notable Advocacy Initiative; LGU Gold, Silver, and Bronze; Bike Lane Infrastructure Quality; End-of-Trip Infrastructure Quality, and Photo Contest.
The City Government, Iloilo Festivals Foundation Inc. (IFFI), Interagency Technical Working Group for Active Transport (IATWG-AT), led by the Department of Transportation (DOTr)-Active Transport Project Office, and SM City Iloilo will spearhead the awarding ceremonies. (Andrea Pearl B. Fernandez/Iloilo City PIO)