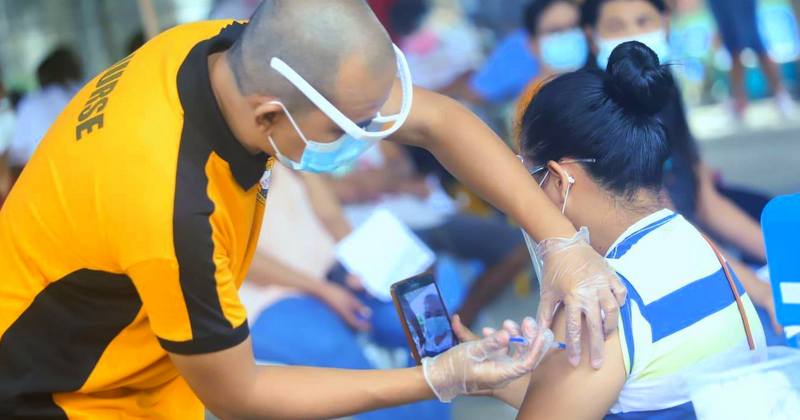 Iloilo City hit a milestone in the fight against COVID-19 after half of its target population is now fully vaccinated.
City Health Office reported that as of October 5, a total of 263,907 individuals or 50.7% of the target population of 525,000 were done with second dose of the COVID-19 vaccine. Of the number, 155,113 got the Sinovac jabs, 38,684 got AstraZeneca, 5,901 with Pfizer, 34,209 got Moderna, and 30,000 were inoculated with one-dose jabs from Janssen.
The target population includes 425,000 residents and 100,000 non-residents which experts recommend to be vaccinated to achieve herd immunity against the virus.
"The half of the herd immunity achievement is already a milestone. We hope this will entice everyone to get vaccinated and grab the chance given to them," Mayor Jerry Treñas stressed.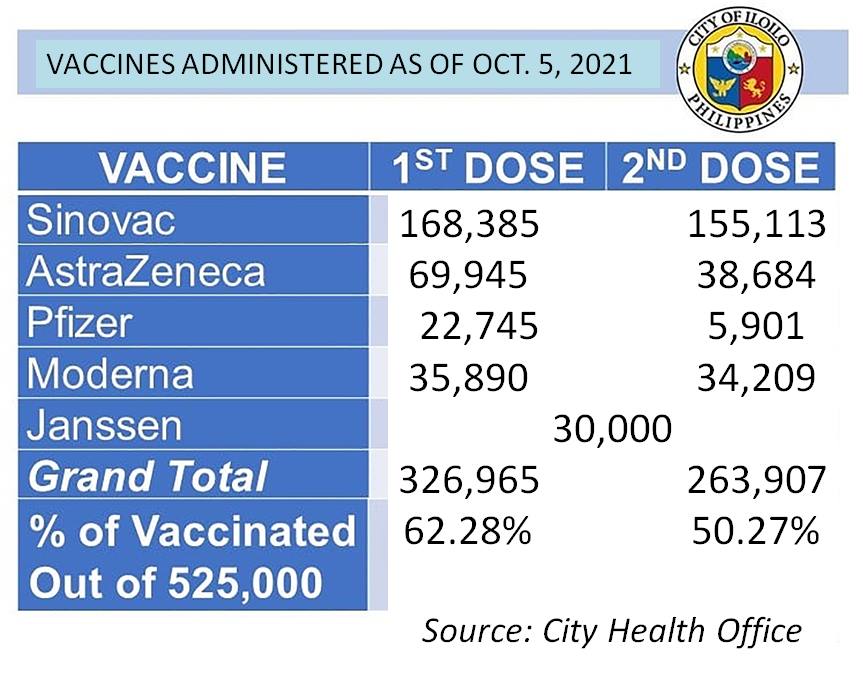 The 63,058 who got their first dose are waiting for schedules of second dose depending on their respective brand's prescribed intervals.
The metropolis is utilizing for more than a thousand capacity the megasites including Ateneo de Iloilo, Central Philippine University, University of San Agustin, University of the Philippines Visayas, and Iloilo City National High School; and malls Megaworld Festive Transport Hub, Robinsons Jaro, and SM City.
Barangay-based sites serve hundreds and some hospitals are also catering to more than a hundred.
Covid-19 cases drop to double-digit
The fast vaccination roll-out and other efforts of the City Government to curb the spread of COVID-19 have resulted in lower cases of infection, which have dropped to double-digit since October 1.
For the first six days of the month, the metropolis posted 69 average daily cases, with lowest of 39 cases Oct. 3 and highest 86 cases Oct. 2.
"The city's Covid response has been working as we see decline in confirmed cases. But we should not be complacent even as we continue to encourage those who are eligible to get vaccinated and practice health safety protocols," Mayor Jerry Treñas stressed.
City Hall has sufficient supplies with regular deliveries of its own-purchased AstraZeneca vaccines.
Covid Focal Person Dr. Roland Jay Fortuna attributed the cases decrease to high vaccination rate now at 50 percent or half of the 525,000 population target.
Covid Spokesperson Jeck Conlu added that granular lockdowns are working because positive patients are isolated immediately as well as their close contacts traced and quarantined, and scheduled for swabbing.
Iloilo City Molecular Laboratory head Chiqui Blancaflor said they were processing an average of 500 swab samples Monday-Saturday in September in an effort to effectively and efficiently manage swelling confirmed cases. (Iloilo City PIO)