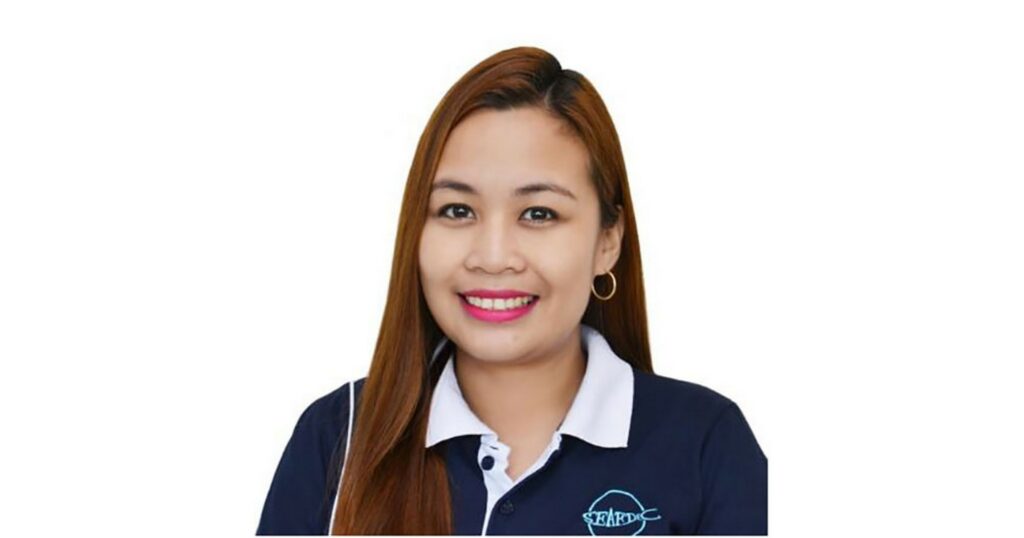 Our decision in life is one significant influence for what we would become tomorrow.
Our dreams are influenced by our experiences and fueled by that fire to succeed and have a better quality of life.
Charmi Margaret Fernandez – Hofileña said, choosing SM Foundation Inc. (SMFI) as her benefactor for her education is the right choice she made for her future.
It was her own decision to help her parents so they won't get worried about her college education.
An alumna of University of the Philippines Visayas as a BS in Accountancy graduate, Hofileña is now a successful accountant.
"I wouldn't be where I am now without SMFI. SMFI helped me by providing for my financial needs from tuition fees to allowances. SMFI molded me to become a responsible person and mature enough to deal well with my problems," she shared.
Charmi recalled that she had to find ways to augment her college education especially when her father stopped working and it was only her elder sister who helped them in their daily expenses.
To augment their daily needs, their family maintained a sari-sari store and sell backyard-grown vegetables in a small talipapa.
At a young age, Charmi's determination was evident when during her elementary days she was accelerated to a higher grade level. "I was able to finish elementary in 5 years only, normally 6 years ang elementary but I took the examination for the acceleration program and I passed the exam. I was the 1st passer successfully promoted from grade 4 to grade 5".
Hofileña said that SMFI, served as the wind beneath her wings, even at a time when she faced a challenge that almost cost her scholarship.
"I was given options but I was grateful that God sent me people to help me overcome the trials along the way and I was able to maintain my scholarship. I am grateful to the foundation for still accepting me despite my fall. They helped me rise again and continue my journey," Charmi shared.
Hofileña believes SM scholars like her were so blessed to be able to have a new family with the Foundation. She emphasized that not everybody gets the chance to become an SM scholar and not all can go to prestigious universities without paying a single centavo.
The scholarship also fueled her to embrace the importance of studying hard and grab the chance to have a better future.
Charmi pays if forward by attending events of SM Foundation, such as interviewing the new batch of scholar applicants and conducting house to house visits, to help assess deserving student applicants. By actively participating in such activities, Hofileña got to listen to their touching stories and their hopes.
She also loved to share her experiences with the current scholars. She became an inspiration to them and in one way or the other she was also inspired by them.
"During high school, I helped my parents earn a little income so I can have extra something to pay for my expenses, especially miscellaneous expenses required from school. I tutor elementary kids and sometimes I resell baked goods from a bakery shop. I also volunteer photocopying our notes so I can have my own copy free of charge and I can study without spending anything."
"We remind the currents scholars to study hard and to always be grateful with what the foundation is providing for their studies. Some of them graduated with latin honors and I feel happy that we inspired them to reach the achievements they have now," shares Charmi.
Activities and bonding moments with co-scholars from the same school and other schools as well meeting SMFI founder Henry "Tatang" Sy, Sr.is one the best memories she has with the foundation.
"Our studies were paid for and not all are given the chance, thus, we have to give back and make Tatang and Nanang (referring to Mrs. Fecicidad Sy) proud of us," shares Charmi.
"I was able to study at UPV for my Master's degree while working. Had I not graduated from college, I wouldn't be able to finance my own studies and continue my education. I am a proud SM scholar and I know Tatang is also proud of what I have become," she added.
Hofileña's first job after passing the board exam was an Auditor at AC Distributors, Inc. dealer of San Miguel Brewery Inc. and Coca-cola Bottlers Philippines, Inc. at San Jose, Antique. She was later on promoted as Administrative Head.
Currently, she is working as Head of Internal Audit at Southeast Asian Fisheries Development Center- Aquaculture Department, a research institution located at Tigbauan, Iloilo.
In her journey, Hofileña is guided by the the saying "Be nice to people on the way up because you'll meet them on the way down."
SM Foundation, Inc.(SMFI) serves as the heart of the SM group of companies focused on social inclusion by nurturing and caring for underserved communities where SM is present. Established in 1983 by Henry Sy, Sr. and Felicidad T. Sy, SMFI continue to pursue its mission which is anchored on its founding principle of PEOPLE HELPING PEOPLE. SM Foundation is committed to serve by supporting and empowering its host communities through education, healthcare, shelter, disaster response, farmer's training, environmental programs and care for persons with special needs.
The SM Scholarship program helps provide underprivileged children with better quality public education by donating school buildings and classrooms in partnership with the Department of Education (DepEd). DepEd identifies areas in need to help address the backlog of classrooms in accordance with national requirements. With the new and conducive environment for learning, children perform better in school and are more inspired to learn, while teachers also become more effective.
Currently, there are 3,249 College Scholar Graduates, 2,199 Tech-Voc Scholar Graduates and 100 School Buildings with 334 classrooms built by SM Foundation.