Defensor mulls creation of Capitol civil defense group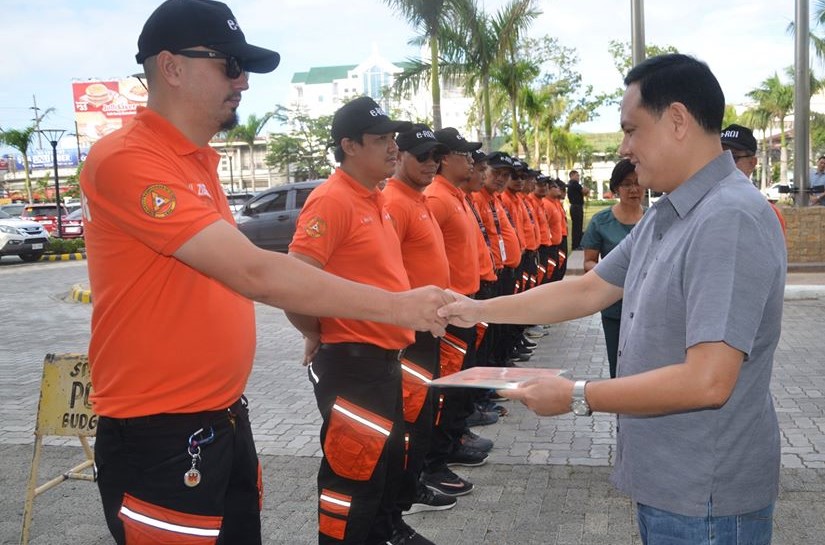 The Iloilo Provincial Government initiated a training on disaster response for the Capitol's security personnel.

Gov. Arthur Defensor, Jr. issued first ever "Scout Roy Commendation" to Emergency Responders who went on duty during the Dinagyang Festoval 2020.
The Iloilo provincial government is upgrading the services of the provincial guards by training them on disaster response.
During the regular flag ceremony on Feb. 17, 2020, Gov. Arthur Defensor Jr. announced his plan to create a Provincial Civil Defense Group that will not also serve as security personnel at the Capitol but also as responders during emergency and disasters.
"We will revive, improve, and step up our provincial guards by providing orientation on disaster response," he said.
The governor is set to meet with the Provincial Budget Office, Provincial Accounting Office, General Services Office, Human Resource Management and Development Office, and the Provincial Disaster Risk Reduction and Management Office for budget support and requirements.
Meanwhile, the provincial government recognized its Emergency Responders of Iloilo (e-ROI) for its services rendered during the celebration of the Dinagyang Festival 2020. They received the first ever "Scout Roy Commendation" from Governor Defensor and PDRRMO chief Dr. Jerry Bionat.
The commendation was named after Roy Babas, a 12-year-old Boy Scout Hero from Estancia, Iloilo. Babas was a Grade 6 pupil who he died while saving seven persons during an accident in Estancia port on Jan. 24, 1971. (Louine Hope Conserva/Capitol news)