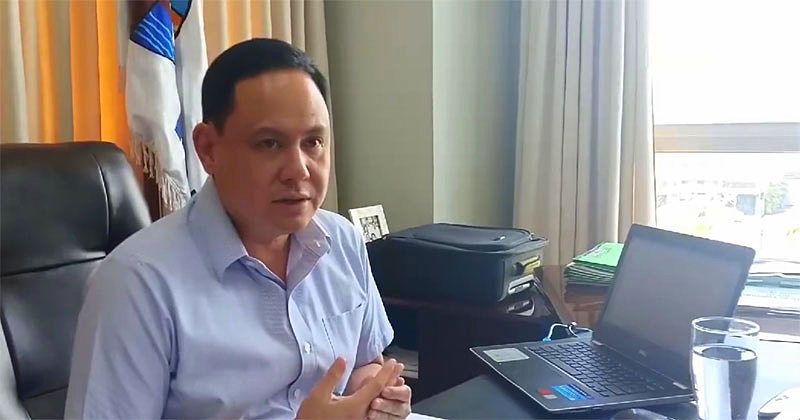 Gov. Defensor said OFWs and locally stranded individuals should be prioritized if there will be commercial flights.

Returnees must comply with the order of national IATF before they are allowed to go home.
The Iloilo International Airport should prioritize the repatriated Overseas Filipino Workers (OFWs) and locally stranded individuals (LSIs) once it resumes its commercial flights, according to Gov. Arthur Defensor Jr.
"I don't know when it will resume. If ever commercial flights resume, they will be dedicated to OFWs and LSIs…Because as of now, we don't expect any tourists," Defensor said during his regular press conference on June 4, 2020.
Civil Aviation Authority of the Philippines (CAAP) Visayas Area Manager Efren Nagrama earlier told Defensor that resumption of commercial flights is subject to the approval of the local government unit.
Air travel remains restricted in the province under Executive Order No. 128 issued by the governor. Returning migrant workers and LSIs are exempted.
Defensor also stressed that the returness should have complete documents, such as health certificate and travel authority, among others, before they are allowed to board the plane.
This is in accordance with the National Task Force (NTF) for COVID-19 Order No. 2020-02 and Department of the Interior and Local Government (DILG) Memorandum Circular No. 2020-87.
He added that he preferred that the LSIs who are coming from high risk areas or those previously placed under the enhanced community quarantine (ECQ) should undergo RT-PCR test.
Furthermore, Defensor sought for proper coordination with CAAP before sending the repatriates home.
He said the province should be given a copy of the manifesto of returning Ilonggos three days prior to their flights. (LHC/Capitol news)