Business, transport groups cite MORE Power's efforts in correcting power distribution system in Iloilo City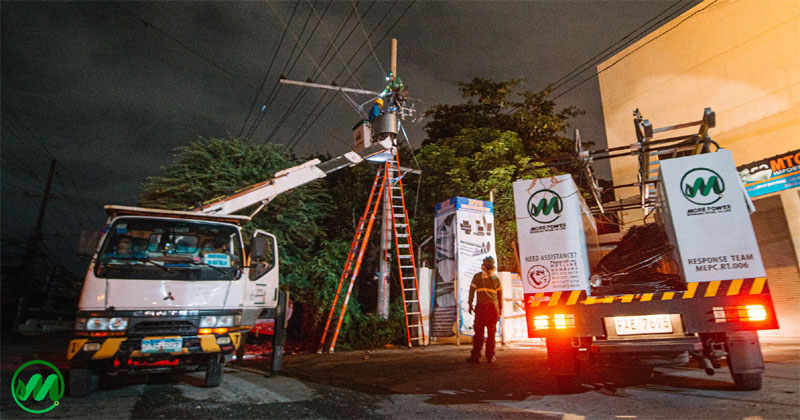 More Electric and Power Corp. (MORE Power) got the nod of business and transport sectors as it continuously improves the electricity distribution system in Iloilo City.
Iloilo Economic Development Foundation (ILEDF), a group of Iloilo City's varied business associations, and Iloilo City Loop Alliance of Jeepney Operators and Drivers Association (ICLAJODA) issued separate statements throwing its support for the operations of the new distribution utility.
Both groups also cited MORE Power for its efforts to correct the current state of disrepair of the city's electricity distribution system, which they said naturally resulted in scheduled power outages.
Executive Director Francis Gentoral said that ILEDF "is confident that MORE Power remains true to its commitment to provide transparent service and has never shied away from informing the public of the unscheduled power interruptions, their durations, and causes."
The business leaders also asked the old utility Panay Electric Co. (PECO) to accept it has lost the electricity distribution business and move on to spare the city the ongoing struggle it wants to push out the new distribution utility.
"ILEDF calls for unity in the face of the global health crisis and for PECO to accept the things it can no longer change — expired franchise, revoked CPCN, revoked Mayor's Permit — for the whole of Iloilo City to move forward and level up as envisioned by the city government."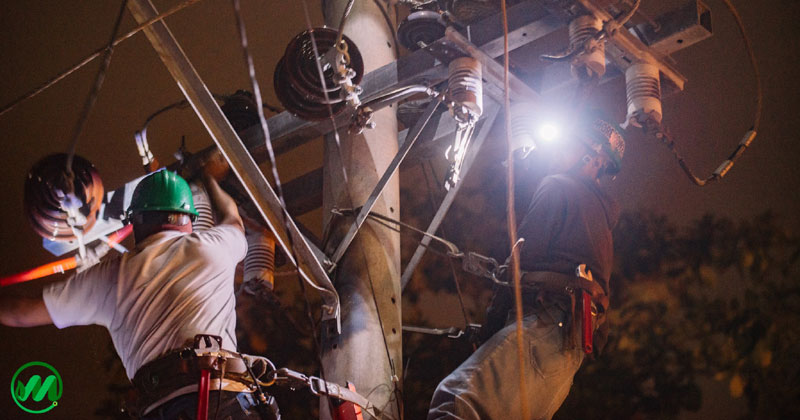 Raymundo Parcon, president of the ICLAJODA, praised MORE Power for "diligently doing their upgrading and comprehensive preventive maintenance in all its substations and upgrading its distribution lines."
This declaration countered the claims of the old utility Panay Electric Co. (PECO) that the new distribution utility has caused power outages to hit Iloilo City in recent weeks due to its lack of experience in running such an operation.
IELD further noted that for the first time, "Iloilo City consumers … finally, enjoy(ed) a (per) kilowatt-hour (kWh) rate of less than Php10 when MORE Power took over as distribution utility" as Iloilo City had recorded one of the highest power rates in the entire Philippines for more than 15 years under PECO.
ILEDF said the city's power distribution utility should have "a demonstrated capability, track record, and financial capability to operate and maintain a distribution utility for a fast-growing metropolis; make significant investments in infrastructure; systems and technology; and human resources; and maintain a long-term commitment to Iloilo."
This position was in line with a vision by the city's business leaders to promote Iloilo as a preferred investment destination and underscoring the urgency for the world-class electricity service for Iloilo City, the group said.
ILEDF cited the study it commissioned Singapore-based electricity distribution expert and consulting firm WSP to undertake in 2010 that recommended significant investments in the city's distribution system to provide the business and industry sector's requirements. It also pointed to the second WSP study in 2018 that "the services that PECO provides lag behind what distribution utilities (DUs) in key Philippine cities like Metro Manila, Cebu, and Davao, provide."
"The gap widens even more when the comparison is made with DUs in the ASEAN region," ILEDF noted of the PWSP study in 2018.
The business group said the experience of Iloilo City's businesses and residents in the first few months of MORE Power's operation that it "supports efforts to address public welfare concerns particularly on the eradication of theft of electricity, fire prevention, and overall improvement of services to the Iloilo City consumers."
It added that the new distribution utility "does corrective maintenance on the existing distribution facilities which had fallen into such a serious state of disrepair brought about by years of neglect and lack of capital investments."
Meanwhile, Western Visayas Transport Cooperative general manager Halley Alcarde is satisfied that MORE Power "is really committed to deliver the needed upgrades in all aspects of their operations, from upgrading the capacity of every substations to their distribution lines, and replacements of old meters of its consumers."
Alcarde noted the uproar from Iloilo City's consumers before MORE Power took over in March this year over PECO's overbillings of its customers and the proliferation of illegal connections that resulted in a higher rate of systems loss that caused Ilonggos' monthly power bills one of the highest in the Philippines.
In particular, Alcarde praised MORE Power President Roel Castro for being "very open and transparent with most of its dealings and on handling the operations down the line as consumers are updated of the current power distribution situation in the city as well its current limitations, something that we don't know from the previous one."