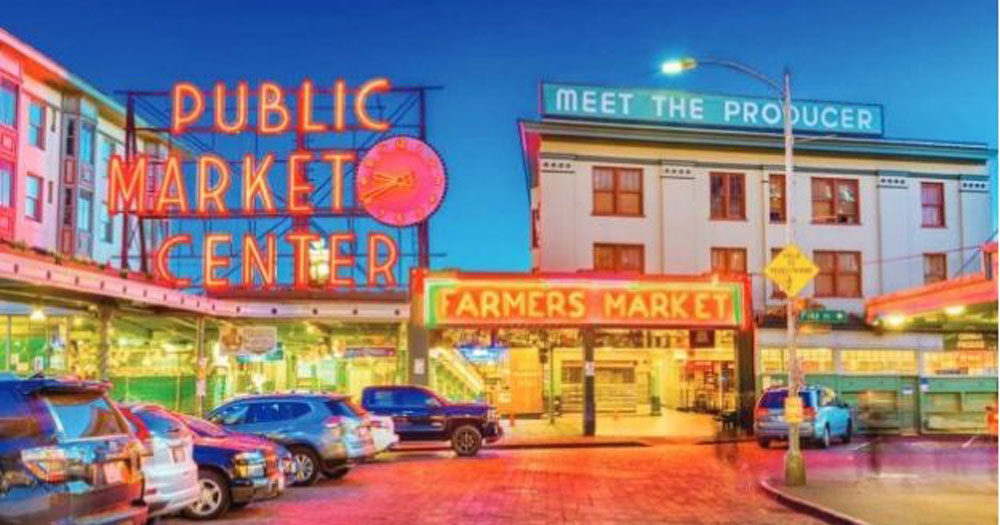 DID YOU KNOW that your favorite adobo has become one of the must-visit stops in Pike Place Market in Seattle, Washington?
Locals have come to love Filipino food, thanks to the Oriental Mart which has been a mainstay of the market since the 1970s. This three-generation, family-owned business offers a wide selection of traditional Asian spices, sauces and grocery products. At the back of this grocery store, there is an 18-seat lunch counter serving authentic Filipino dishes and other novelties.
Yes, the world-famous adobo in a world-famous market that attracts millions of tourists every year with unique and unforgettable experiences on food, culture and history.
Here are top three interesting and inspiring milestones about Pike Place Market.
From a fisher's village to commerce and creative hub
The market was established in 1907 to provide a central location for farmers to sell their produce directly to consumers. Since then, it has widely grown with more new stalls for fresh and locally-sourced products.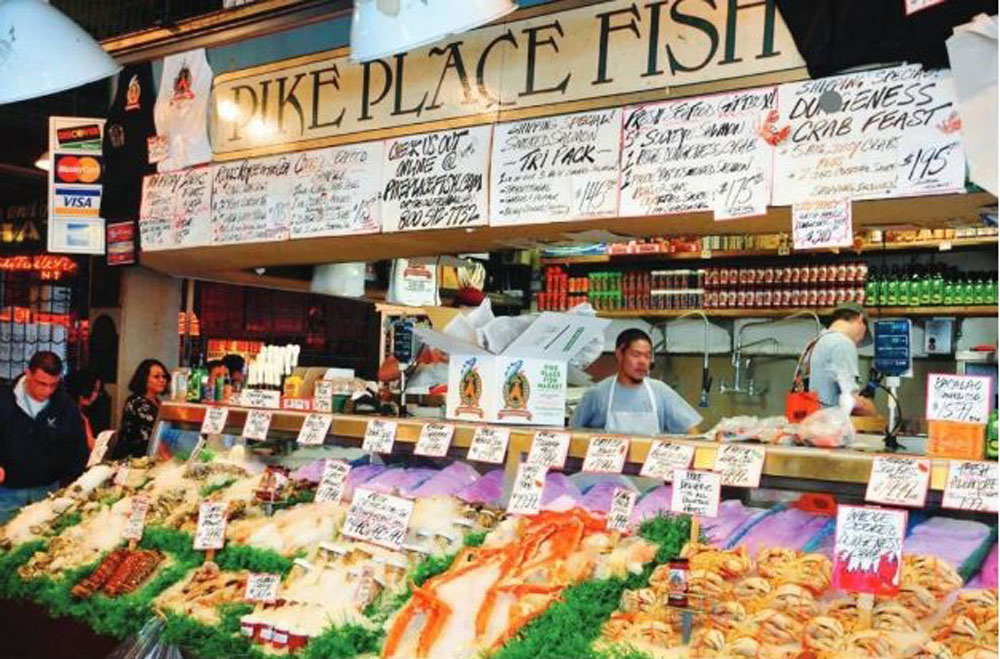 Aside from farmers, its community now includes craftspeople, artists and other small businesses such as book stores, antique shops and coffee houses. Truly a cradle and incubator of small enterprises, it's the birthplace of globally famous coffee chain, Starbucks, which opened its first store in 1971.
Redevelopments to keep pace with change
During its early years, farmers and fish vendors set up their stalls on the streets around the market but over time it has resulted in overcrowding hence a permanent market building was constructed in 1912.
In the 1960s, the market faced the threat of demolition due to urban renewal efforts. But a group of activists came together to save the market and preserve its legacy. Just as Seattle is ever-evolving, the Pike Place Market continues to undergo redevelopment and expansion to keep up with the needs of the city.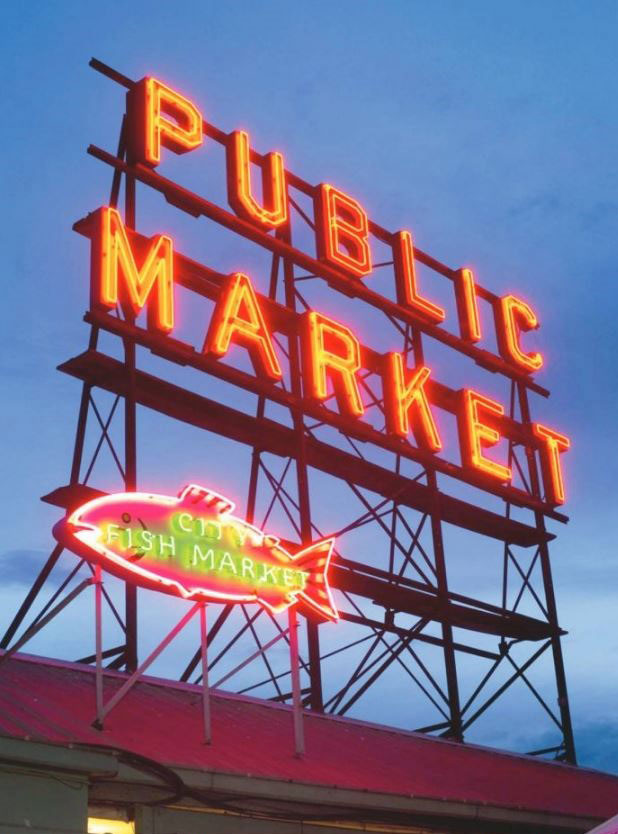 Recently, Pike Place Market opened the WaterFront, a new public space that extends the market down Seattle's waterfront. The expansion included a new plaza, art installation, retail and commercial establishments, revitalizing the waterfront area and providing new opportunities for the vendors and visitors alike. Its famous Public Market Center Clock & Sign also underwent a period of restoration such that its neon lights are shining very bright today.
Creating a foundation to maintain the community
The coming together of various groups to save and protect the Pike Place Market is one of the main reasons why it continues to stand to this day. The Pike Place Market Foundation, a non-profit organization, was also established to provide social services for stakeholders. The foundation helps set up support facilities promoting equitable access to its resources for all community members and these include: a food bank, a senior center, a medical clinic and a child care center.
Similar to the Pike Place Market, Iloilo City's Central and Terminal markets are also regarded as historical landmarks that have been witness to the transformation of Iloilo City from a fishing village to an urban center and its continuing journey to be one of the most livable cities in the country.
While the markets have mightily endured time, storms and other natural calamities, its structure calls for an upgrade to ensure public safety, efficiency in operations and resilience for the future.
The Iloilo local government and SM Prime Development have set out to redevelop the markets into more modern structures with sustainable features that are people and environmentally friendly. The public can look forward to clean and spacious retail areas, comfort rooms, more parking spaces, as well as effective water and drainage systems, to name a few.
As construction will be in full swing this year, the temporary relocation of the markets have been laid out with the city government making sure that there will be no disruption of operations and more importantly, no displacement of bonafide stall holders and vendors.
Once the Iloilo Central and Terminal Markets are fully modernized, Ilonggos will be able to showcase its local produce, products and delicacies as well as improve the day-to-day experience of shopping and working there. Retaining their main architecture but adding better facilities inside, the redeveloped markets can continue its heritage and enhance public service.