25K mangroves planted by SMC as part of flood mitigation effort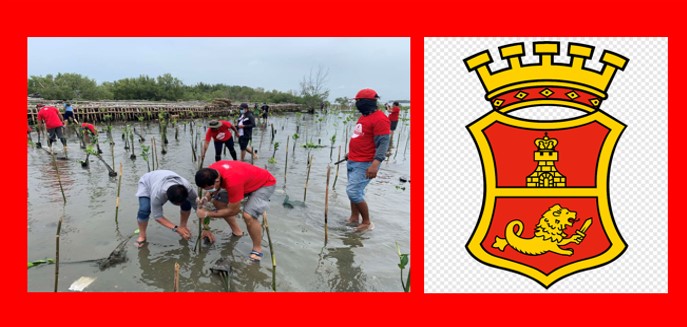 San Miguel Corp. has started a massive mangrove planting effort .
It intends to cover a total of 76-hectares with an estimated 190,000 mangroves.
The project is a component of its flooding-mitigation strategy which started with the P1-billion dredging and clean-up of the Tullahan-Tinajeros River system.
Food and beverage conglomerate San Miguel Corporation (SMC) has embarked on a massive mangrove planting along coastal area in Hagonoy, Bulacan to help address the perennial flooding in the province.
SMC planted 25,000 mangroves on 10 hectares as first batch of a 190,000 mangroves it set for planting on a 76-hectares area in Bulacan and Central Luzon.
The initiative is part of a massive, wide-ranging plan to address perennial flooding in the province, ahead of construction of the country's newest and largest international gateway just north of Metro Manila.
"This project is a major component of our strategy to help solve flooding in Bulacan once and for all. Mangroves are essential to protect against flooding" said SMC president Ramon S. Ang.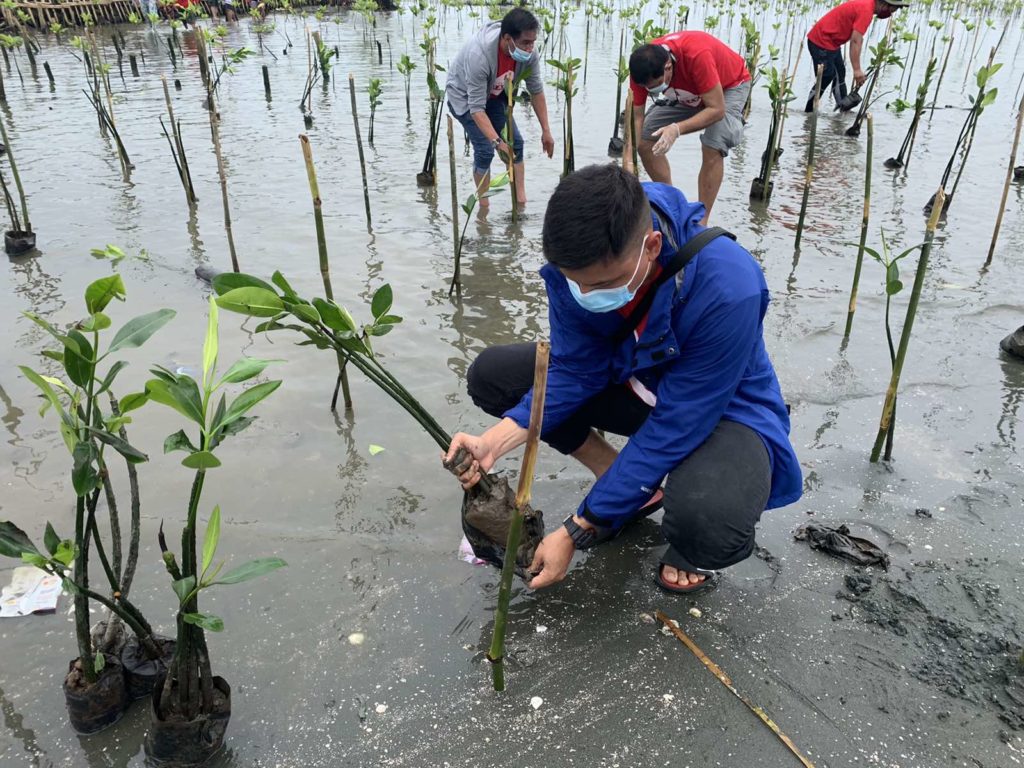 "This effort is part of our larger flood-mitigation strategy for Bulacan. The first is our P1-billion plan to dredge and clean-up the Tullahan-Tinajeros River system, which began earlier this year. This involves cleaning major river systems and tributaries that have been clogged up with garbage and sediment for so many decades, preventing flood waters from draining into the Manila Bay," Ang said.
"But apart from cleaning and clearing major waterways, the planting of mangroves in strategic areas is also important, because it acts as the first line of defense against inundation for those living along the shorelines, whenever there are storms or strong tides. They are also key to maintaining the marine eco-system and water quality, as they are a natural habitat for marine species," he added.
In Hagonoy, Ang said the plan is to plant 10 hectares of coastal area in Bgy. Tibaguin with 25,000 mangrove seedlings, in order to help protect locals from floods brought on by the rainy season, tidal floods, and waters coming from the Pampanga basin.
Hagonoy Mayor Raulito Manlapaz, Sr. led the planting of an initial 8,000 mangrove seedlings over an area of three hectares. The next planting activity is scheduled for November, and all 10 hectares are expected to be completed within the year.
Manlapaz was joined by regional officials of the Department of Environment and Natural Resources (DENR), other national and local officials, representatives from San Miguel Corporation, and volunteers.
It was the DENR that identified Hagonoy as one of the priority areas for mangrove-planting. "Hagonoy is one of the lowest-lying towns in Bulacan that perennially experience floods. But this is just the first of many areas. We are working with the DENR, who is helping us identify critical areas. The goal is to cover 76 hectares of coastal area all over Central Luzon, and plant a total of 190,000 mangrove saplings," Ang said.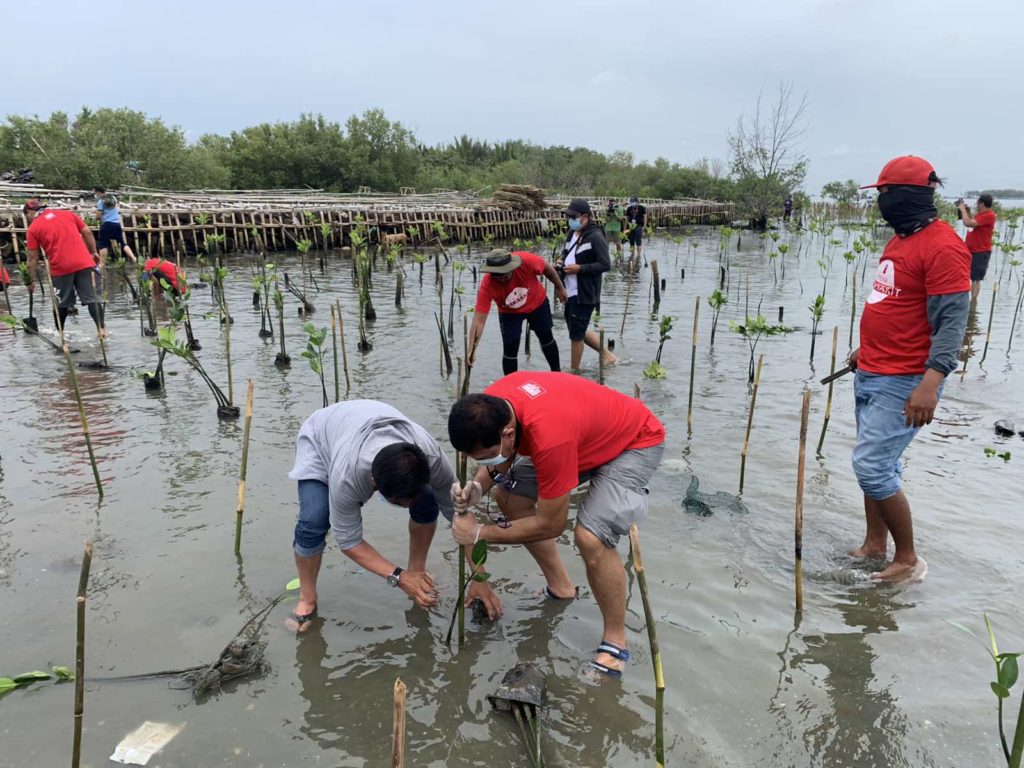 Prior to the mangrove planting and start of the Tullahan River rehabilitation and cleanup—which is also a key component of government's major effort to clean up the Manila Bay—SMC said that it had consulted both local and foreign experts on how to address Bulacan's flooding problem.
This, even before it begins actual work on the new Manila international Airport project, to be built in Bulakan, Bulacan.
"It's all part of the airport development master plan. We will not be investing over P700 billion if flooding and environmental concerns are not addressed. This airport will not only be modern, sustainable, and game-changing for the economy and the people, it will also bring a lot of good for Bulacan, its local industries, and neighboring provinces–one of which is it will help solve flooding," he said.
"There is no one solution to flooding. It is a combination of solutions, and is a continuous process. That is why for the Tullahan River project, we decided to just buy all the heavy equipment—dredging machines, barges, dump trucks–and train our people to operate the machines themselves. Solving flooding will go beyond the five-year period that we committed to clean-up Tullahan. It will need maintenance. All our efforts are for the long-term and will come at no cost to government," Ang said.
Ang added: "Despite the coming of the COVID-19 pandemic, we said that we will continue all our major infrastructure and expansion projects. I'm proud to say that our commitment to the people of Bulacan to help solve their flooding problem, also continues."