TIIC – Molo opens Culinary Arts and HMT Laboratory and Lecture Room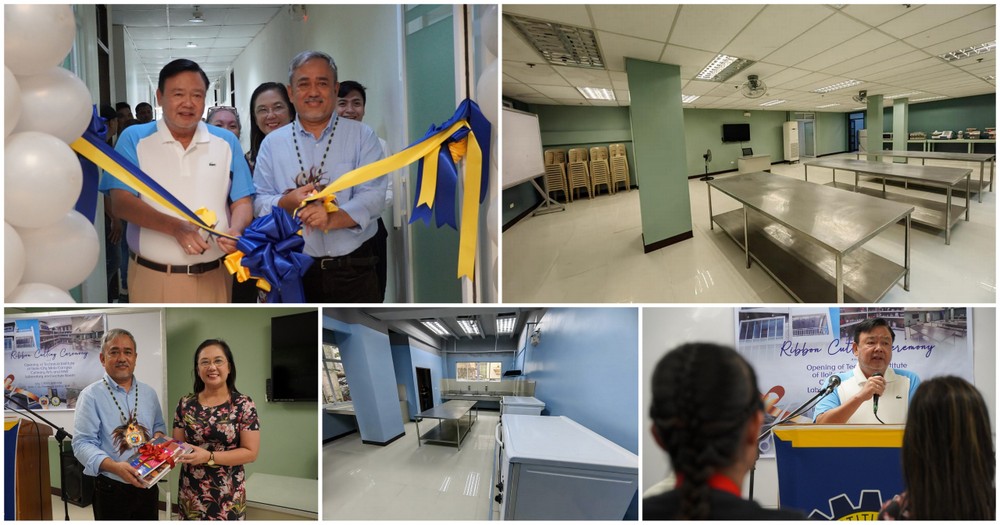 The Technical Institute of Iloilo City (TIIC)-Molo Campus Culinary Arts and Hospitality Management Technology (HMT) Laboratory and Lecture Room Opening and Ribbon Cutting Ceremony was held at Diamond Jubilee Hall on July 7.
The event was graced by Iloilo City Mayor Jerry P. Treñas, Flavors of Iloilo Creative Director Ige Ramos, TIIC Molo Administrator Maria Mathilde Treñas, Office of Senior Citizens Affairs (OSCA) Head Eleanor Gregorio, and TIIC and Special Assistant to the Mayor staff members.
The facility has been formally opened and is now ready to accommodate another batch of students under the Livelihood and Skills Training Program for Culinary Arts and Cooking Classes and Hospitality Management Technology.
"We have seen so many interested Ilonggos who want to be trained as culinary chefs, and we are looking at ways to further improve facilities. TIIC and ICCC have been doing a great job to be able to provide skills to the Ilonggos and help them find meaningful jobs. Together, let us improve the lives of the Ilonggos," Mayor Jerry Treñas said.
"TIIC continues to support the beneficiaries in their search for a better source of income, equipping them with needed skills to use in finding jobs to provide for their families and also driving economic benefits to the whole Ilonggo community, " TIIC Molo Administrator Maria Mathilde Treñas said.
This initiative is a part of bringing WHEELS (Welfare, Health, Education, Environment, Livelihood, and Sustainability) Program closer to constituents by building and operating educational and livelihood skills training facilities and services that are accessible to the Ilonggos.