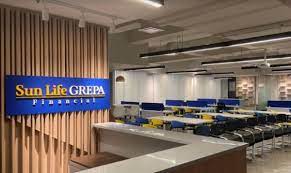 Sun Life Grepa telemedicine is a nationwide services which offers safe, convenient consultation services for outpatient cases.

Telemedicine aims to help decongest hospitals, maintain physical distance and reduce the spread of COVID-19.
Sun Life Grepa now has telemedicine services under Grepa Medical and Diagnostic Center (GMDC), a division of Sun Life Grepa Financial, Inc., (Sun Life Grepa)
Telemedicine now offers safe, convenient telemedicine services for outpatient cases nationwide. This aims to help decongest hospitals, maintain physical distance and reduce the spread of COVID-19 especially now with the threat of highly transmissible Delta variant.
Read: Sunlife Grepa health protection plans ensure a lifetime of wellness
The GMDC Telemedicine is an online c­­­­onsultation service which uses a video conferencing platform where clients can virtually ask doctors about their non-urgent health concerns while in the safety and comfort of their homes.

"We have seen how telemedicine is an extraordinary tool," says President Richard S. Lim of Grepa. "By extending our telemedicine services outside our employees, people who are experiencing medical ailments and illnesses during this time can receive appropriate and timely medical advice without necessarily going to hospitals, minimizing the risk of being exposed to COVID-19," he added.
Also read: Sun Life Grepa makes it easier for clients to get insurance coverage
In using GMDC Telemedicine, clients can also enjoy using a convenient scheduling system to avoid long queues and waiting time.
GMDC doctors are available from Mondays to Fridays, 8:00 AM to 5:00 PM. The consultation fee ranges from P650 to P1,000, depending on the nature of the inquiry. The consultation fee can be paid through RCBC Bank Transfer. For clients who are health card (HMO) holders, they may contact their local HMO for a Letter of Authorization. For corporate clients, the fee for the consultation service is charged to their account.
Interested parties may call the GMDC coordinator at 8886.65.86 to 87 or email gmdc@sunlifegrepa.com to set an appointment.