SMC allocates P500M for the purchase of PPEs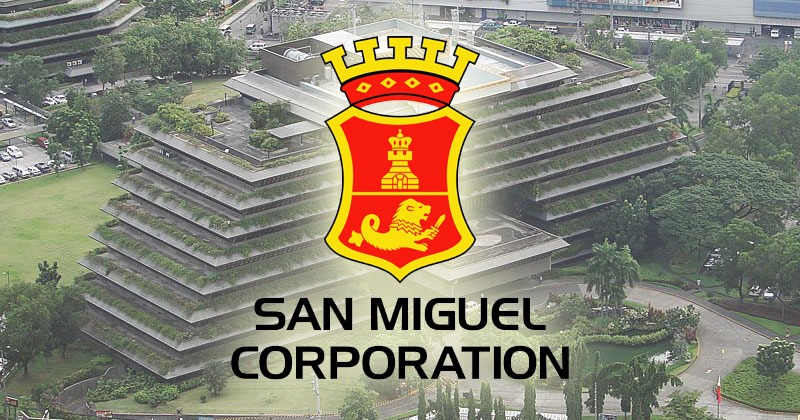 SMC has allocated P500-million for the purchase of PPEs so that lives will saved from COVID-19.
It hopes that its investment for PPEs will close the gap experienced by government.
Ramon S. Ang has called on local suppliers to come forward as he expressed commitment that SMC will help purchase produced items.
San Miguel Corporation (SMC) has tapped on its global network of suppliers for the purchase of P500-million worth of Personal Protective Equipment (PPE) so that frontline health workers will have the protection that they needed while attending to COVID-19 patients.
"It's very crucial that we get more protective masks, gloves, surgical gowns, out there as fast as we can," stressed SMC president and COO Ramon S. Ang.
The effort by SMC is part of its continued support to government in the fight against COVID-19. Its additional investment, particularly for additional PPEs, is aimed to fill the shortage and to ensure reduced exposure on risk by health care workers and government responders.
As SMC has increased its effort, it urged domestic manufacturers to retool their facilities, if they still can, and ramp up production of needed equipment in the hope that the supply chain will be secured.
"We are leveraging our network of suppliers to assist government in addressing this shortage. But this may not be enough. That's why we are also calling on local suppliers, even the small ones, to come forward. We will help purchase your products and get it out in the market where it's most needed,"Ang said.
Part of its current effort is to map out available capacity from its own suppliers and to scout for domestic suppliers who can help increase production of PPEs the protective equipment.
SMC requested government to provide the private sector with the standards and technical specifications for the protective items. It also underscored the need to streamline the certification and approval processes to allow those who can respond to provide the supplies needed by those who are working at the frontlines.
The company has employed a re-purposing strategy by retooling its Ginebra San Miguel liquor plants nationwide to produce rubbing alcohol. Moreover, it started producing "Nutribun-inspired" breads for donation to severely affected communities by the quarantine.
Nutri-bun was a popular bread produced to fight child malnutrition from 1968 to 1970 as part of the Food for Peace Program developed by the United States Agency for International Development (USAID).
SMC was among the first to send out relief and donation to affected communities on the eve of the COVID-19's saturation nationwide, It has donated over half a million kilos of rice together with a food package composed of canned goods, biscuits, and coffee.
As of the end of March, around 100,000 liters of ethyl alcohol and an estimated of P100-million food donations were released under its crisis relief response.
Apart from the national and local governments, SMC have reached out to various public and private hospitals as beneficiaries in Luzon regions and hardest hit areas like NCR, Cavite, Bulacan, Batangas, Laguna, Pampanga, Bataan, Zambales, Quezon, Pangasinan, Marinduque, and Sorsogon.
The company have expressed that it will continue to send out food donations in the coming days.
"We are committed to growing this fund for PPEs and continue allocating resources to purchase much-needed protective items. We also invite other businesses to join us in this initiative and work together to support our selfless health care workers on the front lines of this crisis. We are all in this together," Ramon Ang concluded with optimism.
About Post Author