PCPC Power Plant approves ₱260-M solar farm project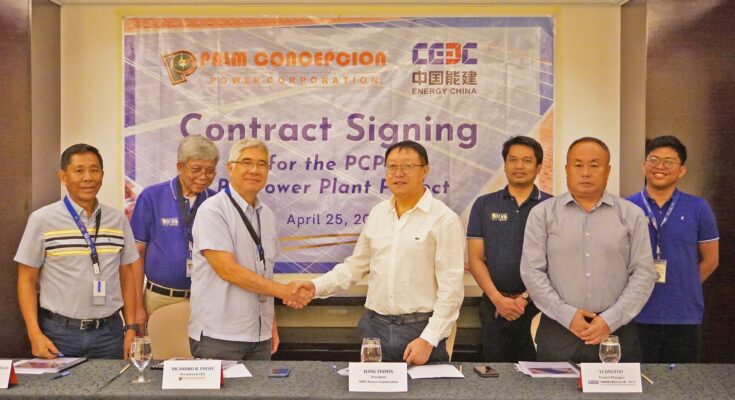 Panay energy provider Palm Concepcion Power Corporation (PCPC) recently signed an engineering, procurement, and construction (EPC) contract for a 5.57-megawatt solar photovoltaic project which will rise inside their facility in Concepcion, Iloilo.
The solar project costing approximately P260 million is located inside the PCPC Power Plant facility in Barangay Nipa. The project is targeted for completion by the 4th quarter of 2023.
PCPC, the owner of the Circulating Fluidized Bed Combustion (CFBC) Power Plant in Concepcion, Iloilo, inked the EPC Contract with China Energy Engineering Corporation to its affiliated firm, the China Energy Engineering Group Northeast No.1 Electric Power Construction Co. Ltd. (NEPC) last April 25, 2023.
The solar farm project is one of Juxtapose Ergo Consultus Inc.'s (JECI) initiatives to achieve its target of 800 megawatts capacity by 2030. JECI, the management company of PCPC and Peakpower Energy Inc. (PEI), is expanding its portfolio to renewable energy technologies, either directly connected to the grid or embedded in the distribution utilities.
JECI-managed power plants have an existing installed capacity of 190 megawatts. This includes the PCPC's 135-megawatt CFBC power plant in Iloilo province and the 55-megawatt diesel-fired PEI power generating facilities in Mindanao.