DPWH: Korea ready to finance Panay-Guimaras-Negros bridge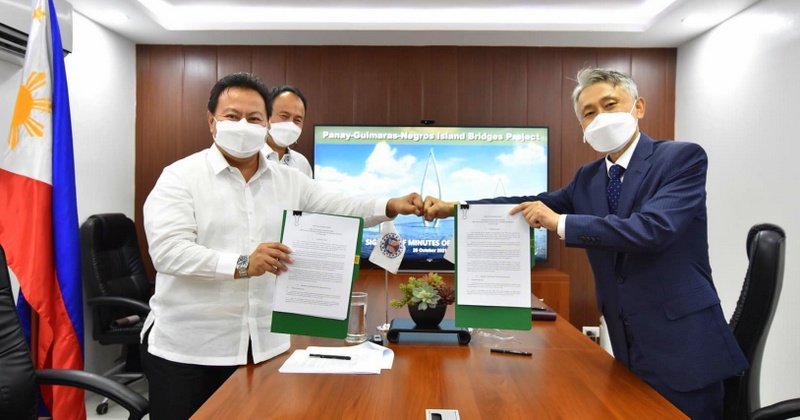 The government of Republic of Korea is ready to extend financial support in the conduct of engineering services for the much-awaited Panay-Guimaras-Negros (PGN) Bridge Project of the Department of Public Works and Highways (DPWH) in Western Visayas.
DPWH Acting Secretary Roger G. Mercado said that moving forward soon following the completion of supplemental feasibility studies by the Koreans is the detailed engineering design (DED) of the Panay-Guimaras-Negros (PGN) Bridge Project.
The soon-to-be longest bridge in Region 6 will be the fastest way by land where people can leisurely cross Iloilo, Guimaras, and Bacolod for commerce, tourism, and other essential travels, added Secretary Mercado.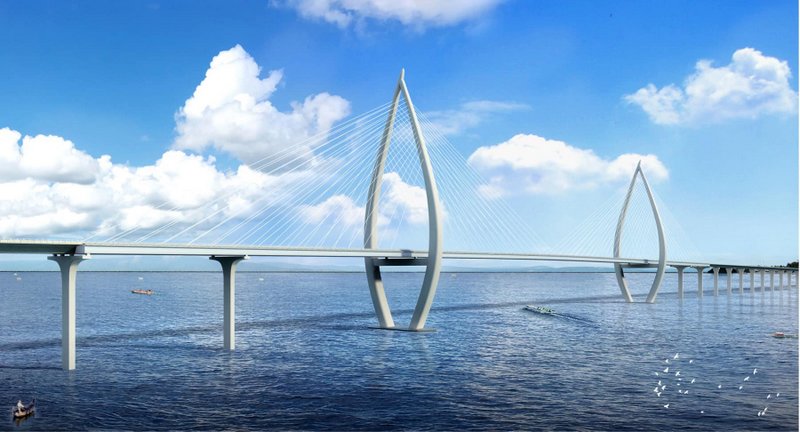 The minutes of discussion for the financial support on engineering services including preliminary and detailed engineering design and procurement assistance required prior to the construction of the bridge was signed on Thursday, October 28, 2021 by DPWH Undersecretary for Unified Management Office Operations (UPMO) Emil K. Sadain and Country Director Jae-jeong Moon from Manila Representative Office of the Korea Export-Import (KEXIM) Bank.
The signing ceremony was also attended by Deputy Director Soohhyung Han and Ana Labella of KEXIM Bank, and Project Director Benjamin A. Bautista of DPWH UPMO Roads Management Cluster 1 (Bilateral).
Undersecretary Sadain said that the Koreans have committed official development assistance (ODA) loan to the Philippines through the KEXIM Bank – Economic Development Cooperation Fund (EDCF) to finance the DED of this immense flagship bridge project. The loan will be formalize with the signing ceremony scheduled in December 2021.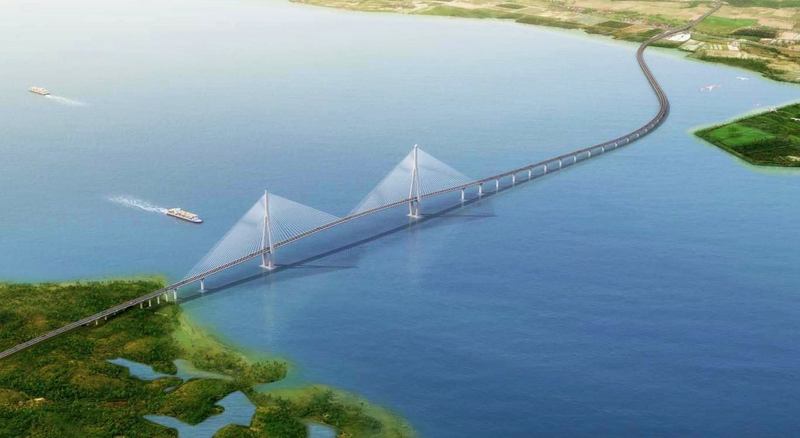 The proposed island bridges connecting Panay Island, Guimaras Island and Negros Island has two (2) components.
These are the 13 kilometers Panay-Guimaras or Section A that will have a sea-crossing bridge length of 4.97 kilometers; and Guimaras-Negros or Section B or with a total length of 19.47 kilometers including sea-crossing bridge length of 13.11 kilometers.
The supplementary feasibility study report and engineering service provision for the project was approved by the NEDA Board's Investment Coordination Committee-Cabinet Committee in August 2021.
The 32-kilometer bridge is a large and complex project which requires comprehensive and high-standard engineering works that service by consultants who have extensive experience in long-span bridge will help DPWH prepare the construction in an efficient and timely manner, Undersecretary Sadain added.
Despite the challenges posed by the Covid-19 pandemic, the DPWH Korean government-funded flagship infrastructure projects are steadily moving forward.
KEXIM Bank-EDCF is presently supporting civil works on the Integrated Disaster Risk Reduction and Climate Change Adaptation Measures (IDRR-CCA) in Low-Lying Areas of Pampanga to boost disaster resilience; Samar Pacific Coastal Road Project connecting the Pacific towns in Northern and Eastern Samar and bolster the agricultural and fishing industry in Eastern Visayas; and Panguil Bay Bridge connecting Tangub, Misamis Occidental and Tubod, Lanao Del Norte. (via DPWH)