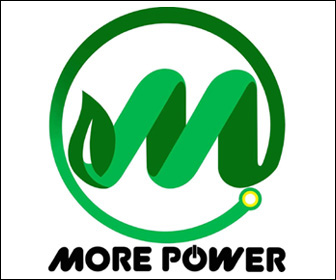 MORE Power has announced to Iloilo City end-users that the first billing cycle has commenced covering the period ending February 29, 2020.
It reported a 74 centavos reduction on its effective rates for residential electricity end-users.
The reduced rates was an outcome of a 30-70% power generation mix.
More Electric and Power Corporation (MORE Power), the company who eased out a 95-year old power monopoly in Iloilo City with a 25 year franchise to operate power distribution, have showed that reducing power rates is possible.
In a Facebook page posted April 17, it happily reported that residential electricity end-users will be expecting an effective rate of P9.61/kWh on their first bill starting April 20 or 74-centavos cheaper if compared to the defunct Panay Electric Company or PECO's February month charge of P10.35/kWh.
Residential end-users constitute the majority of Iloilo City consumers of MORE Power.
The rates for commercial and industrial end-users are also being expected to go down, although total  charges that will be billed on them will also depend on their respective consumption.
How the rates was reduced?
The reduction of the rate was primarily attributed by MORE Power on its strategy "to source out a portion of Iloilo City's electric supply from cost effective power suppliers."
"Cost effective power suppliers" only meant that MORE Power applied a 30-70 percentage mix sourcing from different power generators to play with the prevailing generation cost in order to bring down initial rates.
According to the power utility, 30% of its power supply were sourced from KEPCO SPC Power Corporation (KSPC) in Cebu, Aboitiz Power Renewables, Inc. (APRI) in Luzon, and the Wholesale Electricity Spot Market (WESM).
A bigger portion of its supply or 70% remains sourced from Panay Energy Development Corporation (PEDC) and Panay Power Corporation (PPC) – two private independent power producers who are also the historical partner-suppliers of PECO. The two companies, whose generating plants are located in Brgy. Ingore, La Paz, have sent a billing to MORE Power last April 15 covering the period ending February 29.
MORE Power, however, have yet to show an unbundled generation charge bill that provide the detail which of the power mix – the one coming from the 30% or the one from the 70% – have played the big factor that resulted to a 74-centavo reduction.
All of MORE Power's five suppliers, WESM excluded, are private Independent Power Producers (IPPs) with each having a contract to supply electricity and with an approved per kilowatt-hour generation rate by the Energy Regulatory Commission (ERC).
Essentially, one factor that will show cheaper generation rates in the long run are the power supply contracts of MORE Power with its power generators for it will show how much per kilowatt-hour rate was approved by the ERC.
You are paying 60% of GenCharge to IPPs; not MORE Power.
The Generation Charge is a pass-on charge by power generation companies like PEDC, PPC, KSPC, APRI, and WESM to power distribution companies like MORE Power.
Unlike the Distribution and Transmission Charges, the Generation Charge is a fluctuating item whose cost can change from month-to-month depending on the cost of fuel used to run the plant, among other factors.
The monthly Generation Charge is determined through a monthly billing to distribution utilities and it is a pass-on cost collected by power utilities to its registered end-users. It comprises 60% of the over-all monthly bill.
In the February bill of PECO to residential consumers, it showed that Generation Charge was at P6.3687/kWh or a total effective rate of P10.3944/kWh.
On the other hand, Generation Charge of Iloilo Electric Cooperative, Inc. (ILECO-1), the power service provider outside the city, was at P6.3450 for the same period or a total effective rate of P10.5951/kWh.
MORE Power said that its effective rate will be P9.61/kWh or around 0.78-centavos cheaper from PECO and 0.98 centavos lower from ILECO 1, considering effective rates will remain unchanged for April.
Ilonggo power end-users considered the reduced rates a relief from PECO and from the current Covid-19 pandemic.
In light of the continuing Enhanced Community Quarantine, MORE Power have offered a 40-day grace period for first bill payment.
Visit its Facebook page to get relevant announcement at www.facebook.com/MOREpowerIloilo/