Amid power outages, MORE repairs beneficial in the long run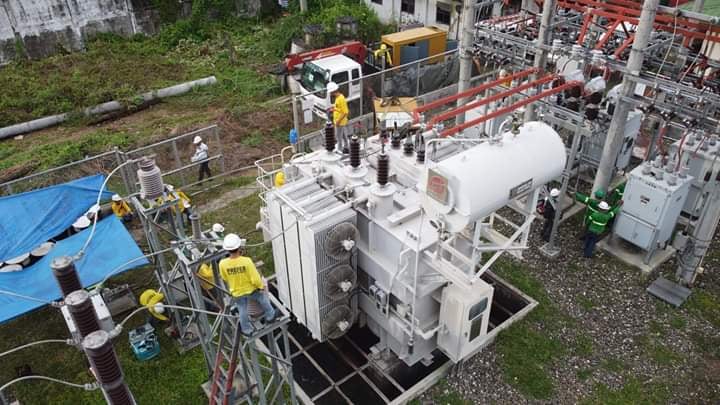 Iloilo City Mayor Jerry Treñas says maintenance works are 'beneficial in the long run'

MORE Power reiterates that repairs are crucial for operations.
After a series of 13-hour power interruptions caused by MORE Power's preventive maintenance, Iloilo City Mayor Jerry Treñas said that these repairs are 'beneficial in the long run'.
"They have to do those maintenance works or else we are in for longer and more massive unscheduled brownouts. If we don't do it, it will only get worse," stated Iloilo City Mayor Jerry Treñas.
MORE Power announced earlier that these repairs are necessary to extend the life of the substations and prevent breakdowns which can lead to more massive and prolonged brownouts.
The public may access these power interruption announcements on MORE Power's Facebook page
Maintenance works by MORE Power
MORE Power is repairing the 50 megavolt-ampere (MVA) power transformer and On Load Top Changer Tank after the Dissolved Gas Analysis on the facility showed high levels of gases, a sign of corrosion.
Their other maintenance works include:
degassing and filtering of oil in the main tank of the power transformer;
assessment of the power transformer winding;
testing of the 69-kilovolt (kV) and 13.8 kV transformers (current and potential);
testing of the functionality of seven overcurrent protection relays and circuit breakers;
installation of check meters in six feeders; and
testing of Direct Current (DC) station batteries.
As of this writing, MORE Power said that three out of five substations have undergone corrective maintenance and the rest will follow. They have also replaced more than 100 distribution transformers and replaced 100 wooden electric poles with concrete ones.
"Kinahanglan na gid naton nga magpatigayon sang corrective kag comprehensive Preventive Maintenance sa nasambit nga substation bangud nagsobra na sa normal level ang "gas" kag nagatagas ang langis sang power transformer sang Lapaz Substation bangud wala ini ginpaidalum sa Comprehensive Preventive Maintenance sang PECO. Kun indi naton ini pagkay-uhon, posible ini nga maguba kun sa diin mas dako ang mangin problema sini kag mas malawig nga power interruption ukon brownout ang aton nga ma-eksperiyensiyahan. (We need to conduct corrective and comprehensive preventive maintenance in the mentioned areas because the level of 'gas' has reached its normal threshold. Moreover, oil has been spilling in the power transformer of the La Paz Substation because PECO was not able to do any comprehensive preventive maintenance in the past. If we will not fix this, there will be more problems including longer power interruption or brownouts)," MORE Power shared in its official statement.
MORE Power modernization program
Republic Act 11212 which was signed on February 14, 2019, grants MORE Power the franchise to establish, operate and maintain a distribution system for the conveyance of electric power in Iloilo City.
MORE Power has infused P1.8 billion for its modernization program which includes the procurement of modern facilities, repairs, and creation of customer welfare-driven initiatives./