How MORE Power reduces cases of pilferage, fire hazards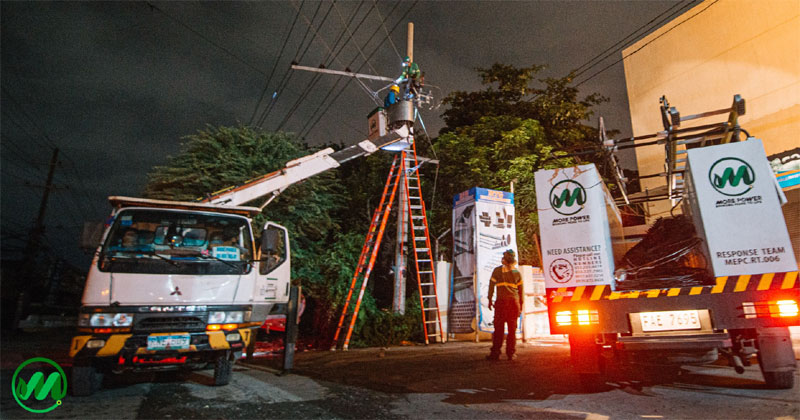 Power-for-all program to reduce pilferage

Informal settlers get their own meter the easy way
For legitimate electricity consumers in Iloilo City, experiencing power fluctuations caused by "jumpers" or illegal connections can be frustrating. Additionally, power pilferage carries risks such as power surges, fires, and damage to people and property.
A resident of Barangay Balantang who wishes to remain anonymous said that despite being a legitimate electricity consumer, her household experiences power fluctuations and damage to their appliances because of illegal connections in their sitio. Their sitio is home to some informal settlers who find it difficult to apply for their meter, one of the reasons why power pilferage is rampant.
To address this, MORE Power, in partnership with the Iloilo City Government embarked on a "power-for-all" program that aims to address the long-standing power needs of informal settlers through the former's MORE Konek campaign. The project also includes the replacement of defective and obsolete electric meters.
During the early stages of the service which covers all the 180 barangays in Iloilo City, the MORE Konek Task Force was able to trace 191 illegal connections in South Baluarte, Molo district alone. But, instead of suing the pilferers, MORE Power allowed them to have their connections legalized. The company also held a seminar and application processing in the barangay.
According to MORE Power, helping indigent families secure legal electrical connections reduces the risk of fire hazards and safeguards the welfare of the consumers against any untoward incidents that may be triggered by faulty electrical wiring.
"We are so happy that MORE gave us this opportunity to have our power meter and be listed as legitimate power consumers. We have prayed for this all our lives and we are glad that MORE Power made this dream possible. With PECO before, we were required to submit Proof of Land Ownership and Building Permit despite knowing that we are just squatting on a property that is not ours, "John Pagayon, a resident said.
PECO stands for Panay Electric Company, former power distributor of Iloilo City. They were replaced by MORE Power per Republic Act No. 11212.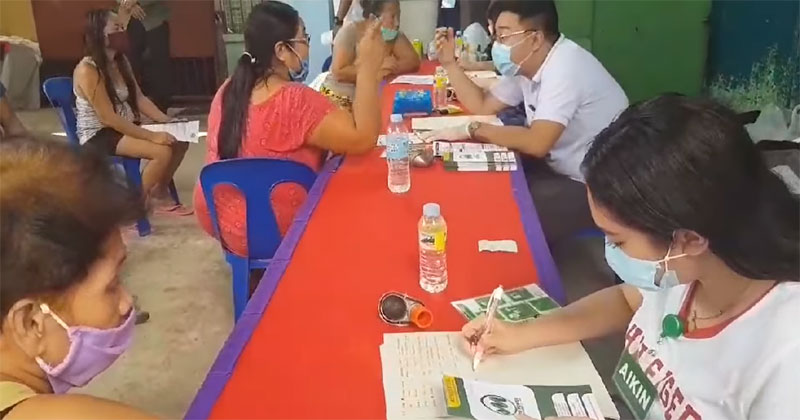 MORE Power application requirements of informal settlers
Believing that their predecessor's tedious requirements for electricity connection were the primary reasons for power pilfering, MORE Power has trimmed down the application requisites, as follows:
Accomplished Application Form (available at MORE Power Customer Services Office at IV-C Gen. Luna Street, Brgy. Inday and partner establishments or can be downloaded from their website https://morepower.com.ph/portfolio/more-konek/)
Original and photocopy of one (1) government-issued ID
Original and photocopy of Barangay Residency Certificate (get this from the barangay office)
Original and photocopy of the Electrical Safety Inspection Report with Electrical Plan and Vicinity Map (process this at the Office of the Building Official under the City Engineer's Office). Informal settler consumers are then required to reapply after the expiry of their inspection report (one year).
Oath of Undertaking
Lower electricity cost
"We already streamlined the application of new connections in coordination with the local government so that more jumpers, particularly informal settlers, will be enticed to apply for connections. Aside from that, most of the jumpers found out that they will pay less for their supply because we reduced the rates to at least P9 per kilowatt-hour compared to P20 per kilowatt-hour they paid to individuals who perpetuate the illegal connections," said Roel Z. Castro, MORE Power president, and chief operating officer.
Reporting of electricity theft
"Jumpers have been tolerated for far too long, disrupting service to consumers and damaging the distribution system. Past circumstances have forced this situation and we're now paying the price. MORE is committed to fixing the mistakes of the past to give Ilonggos the service they deserve," the company stated on its Facebook page.
For suspected electricity theft and other concerns, MORE Power can be reached through the following numbers:
0917.637.5214
0919.072.0626
033.323.6619
033.327.2985