More murals to add color, vibrancy to Iloilo City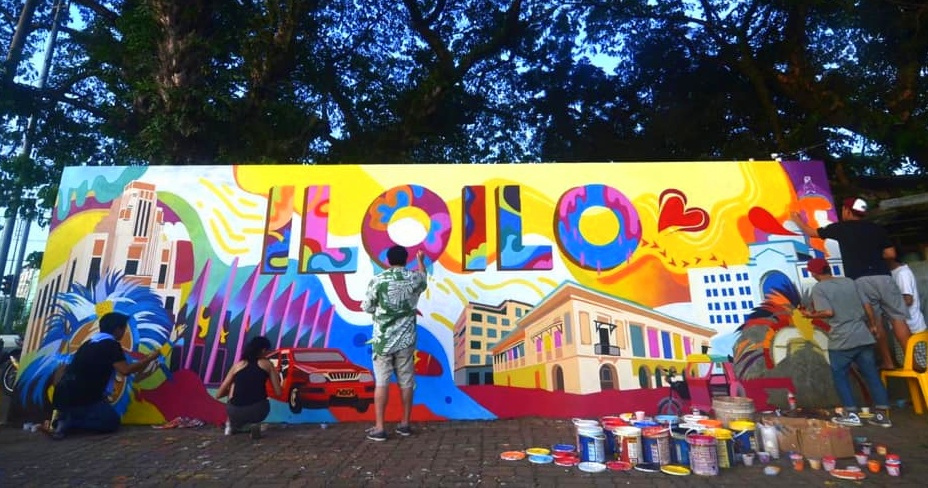 Iloilo City scouts for blank walls to be painted with murals.

The colorful and vibrant public artworks will beautify the city, which aims to be the Art Capital of the country.
As part of the effort to make Iloilo City an 'art capital' of the country, the City Government is looking for more blank walls to be painted with colorful murals.
Mayor Jerry P. Treñas previously spearheaded the drive to paint the metro with colorful and striking street art with his own mural at Brgy. Sambag in Jaro, which has gained popularity.
Executive Assistant to the Mayor Francis Cruz said they are scouting for empty spaces to be converted into creative artworks.
"We will be putting some more in other areas along Muelle Loney. And we have identified wall in Ledesma Street. We will continually look for blank walls that the owner will allow us to use for mural," Cruz said.
"Right now, hopefully, we will start this month as tribute to our indigenous people, the roots of Ilonggos or Iloilo," he added.
A kept-maiden, Rosita Caballero of Binukot tribe of Calinog, Iloilo, was earlier painted at corner of Solis Street.
Ilonggo heroes, Graciano Lopez Jaena and Teresa Magbanua, were also painted.
"It's infusing the culture and arts to the bloodstream of the city and into the community," said Cruz.
"The first mural started in Sambag, Jaro and the outcome was aesthetically amazing. And so Mayor Jerry decided to put murals around the city; making the walls attractive," he noted.
The painters were contacted by visual artist Rock Drilon as project coordinator.
City Hall has also transformed as the first and only local government office that has numerous paintings and photos from the lobby to the Mayor's Office at seventh floor. (Alexandra Jover/Iloilo City PIO)