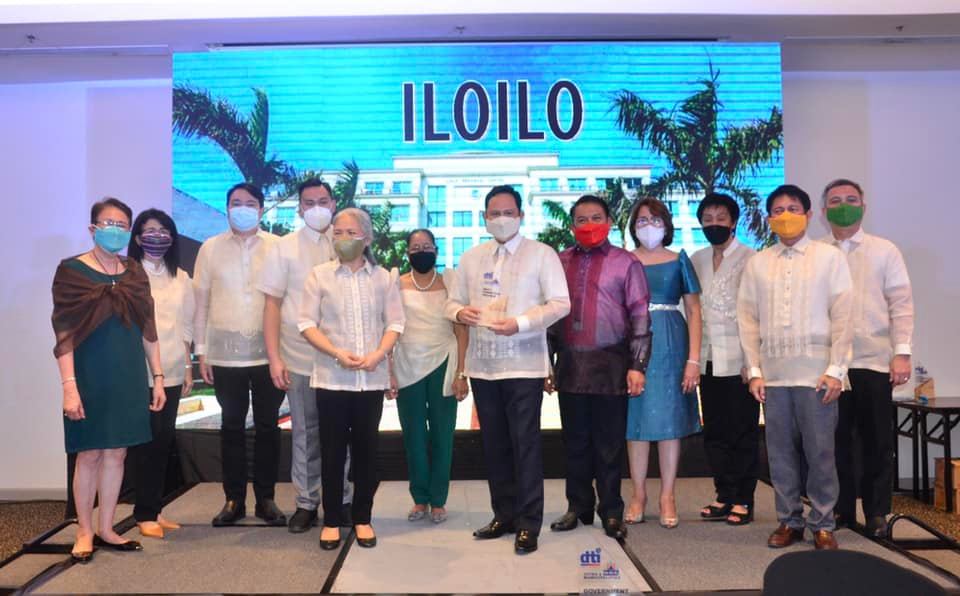 The province of Iloilo has been awarded as the Most Competitive Province in Western Visayas by the Department of Trade and Industry (DTI-VI).
The award was given during the 5th Regional Recognition Ceremony of Competitive LGUs on December 20, 2021 at Park Inn by Radisson Hotel.
The LGUs were judged based on four indicators namely Economic Dynamism, Government Efficiency, Infrastructure, and Resiliency.
Economic dynamism is associated with activities that create stable expansion of business and higher employment.
Government efficiency refers to the quality and reliability of government services such as a government free of corruption and enforces reasonable taxation.
LGUs are also assessed based on infrastructures that connect, expand, and sustain local economy to enable the provision of goods and services.
Resiliency means an LGU is capable of sustaining businesses and employment despite of shocks and stresses it encounters.
In his inspirational message, Gov. Arthur Defensor Jr. underscored that the economies of Western Visayas are intertwined and that LGUs should collaborate to pursue better regional development.
"This venue reminds us that we compete but we really are not competing with each other. We don't mean to compete; we just mean to excel.
We just want to beat our own limits. We want to exceed our present capacity so we can extend to our fellow LGUs," he said.
The governor added that the provincial government is pushing for the development of the Dumangas Port as it will not only serve the people of Iloilo but the whole of Panay.
"That is the challenge that we are facing right now in Region VI – connectivity, highway for logistics. Our economy is your market. Your economy is our market. That is how important each of us is," he said. (LHC/Capitol news)