Iloilo City's model elderly awarded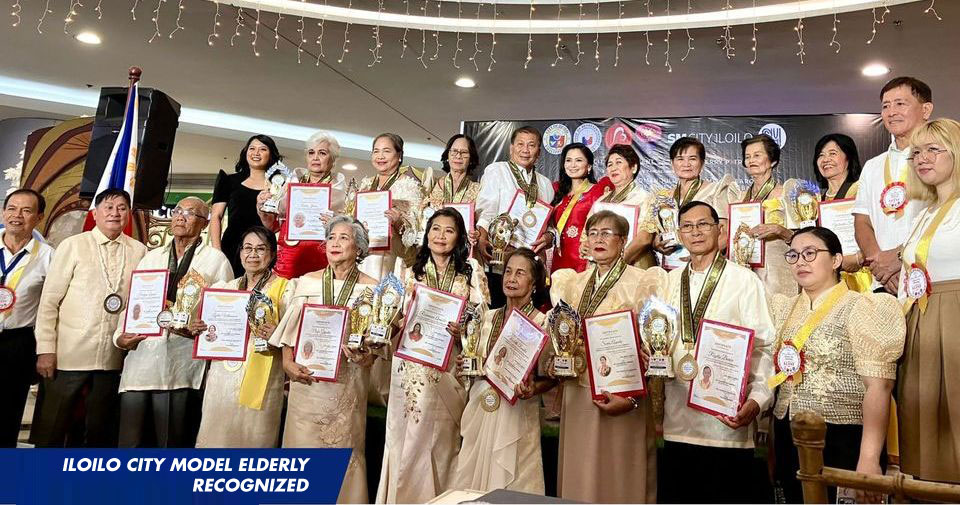 Iloilo City Government recognized elderly Ilonggos who have made significant contributions to community and encourage people to be inspired by the role models whom they could follow the footsteps.
This year's Huluaran sang Katigulangan are: Rosemarie Amable and Anita Jaleco – Public Service; Ninfa Grajilvo and Angelina Cordero – Profession; Hodgen Lanado – Agriculture and Technology; Nenita Cabigon – Health; Rogelio Banico and Neriza Soqueña – Religious Service; Elizabeth Rosales – Culture and Arts; Yolanda Sabia – Academe; Lydia Arsulo – Heroic Act; Leticia Tayco – Entrepreneurship; Lydia Villanueva and Sonia Aspabo – Community Service; and Efren Bartolome Sr. – Government Service.
The award aims to give due recognition to senior citizens who have shown outstanding character and made important contributions to their families and communities through public service and leadership.
The event was spearheaded by Executive Assistant Lady Julie Grace Baronda, and supported by Councilor Urminico Baronda, Jr.; Rep. Julienne Baronda; Councilors Johnny Young and Atty. Frances Grace Parcon-Torres, Office for Senior Citizens Affairs (OSCA); and Federation of Senior Citizens Associations of the Philippines (FSCAP).
The awarding ceremonies at SM City mall Oct. 9 highlighted the vital roles of elders in the city's development, in celebration of Elderly Filipino Week every first week of October. (Alexandra Jover/Iloilo City PIO)