Iloilo City gives 77,076 vaccine doses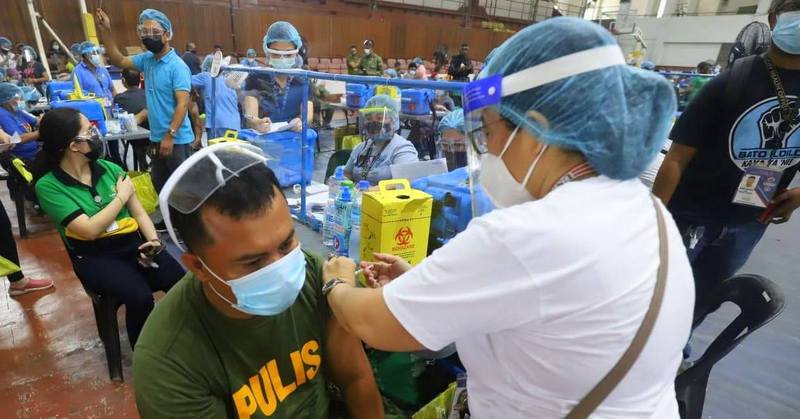 Iloilo City has given 77,076 doses of various vaccines against Covid-19 since rollout started in March.
As of June 29 Vax Report, 65,049 have received first doses. This is 14.46 percent of the target population to be vaccinated, of which 12,027 have been fully vaccinated or already received their first and second doses. This is 2.67 percent of the target population to be vaccinated.
The remaining 53,022 are scheduled for second dose depending on required intervals of vaccines administered to them.
The city targets a total of 450,000 including 350,000 residents and 100,000 non-resident workers or 70 percent of total population to achieve herd immunity.
Mayor Jerry P. Treñas thanked the national government for the vaccine supplies as the city's orders are expected to start arriving this July.
The metropolis earlier received Sinovac and AstraZeneca allocations from the Department of Health.
Preparations have started to open more vax sites to accommodate many people to avail of city-purchased AstraZeneca.
City Hall personnel are augmented by Philippine National Police, Bureau of Fire Protection, Philippine Coast Guard, medical volunteers, and university employees in the vaccination process.
The city is currently using as vaccination centers the Central Philippine University (CPU) Gym in Jaro district; Iloilo Convention Center and Ateneo School Gym, both in Mandurriao district; and University of San Agustin Gym in City Proper.
Other vax sites earlier utilized were SM City mall in Mandurriao and John B. Lacson Foundation Maritime University in Arevalo district. (Iloilo City PIO)