Iloilo City, MORE Power sign deal to ease application for electric meter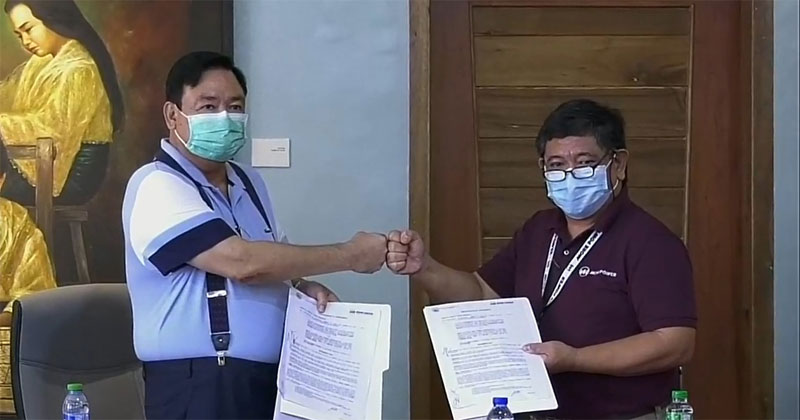 Iloilo City and MORE Power signed MOA for implementation of iKonek Program for low load consumers and informal settlers.

The city's new electric distribution utility hopes to bring down the number of 'jumpers' which will lead to lower rates and lesser unscheduled outages.
The Iloilo City Government and MORE Electric and Power Corporation (MORE Power) has joined hands to make it easier for 'low load' consumers and informal settlers to apply for new electric connection.
Mayor Jerry P. Treñas and MORE Power President and CEO Roel Z. Castro signed a Memorandum of Agreement for the implementation of the distribution utility's iKonek Program which will trim down the requirements for new electric meter.
"We are doing this so that those who have low electric consumption will have an easier time in getting their permits," said Treñas, in a press conference after the MOA signing. "One of the reasons why we have so many illegal connections is that they have a hard time processing the permits and get electric connections. Those who used to have illegal connections can now legalize it."
Treñas is urging those who are qualified to apply and "to take advantage of this program so that you will have your own, legal connection for electricity."
30,000 'Jumpers'
Based on their rough estimates, Castro said that there are around 30,000 'jumpers' or illegal connections in the city.
"Our drive is to bring it down as quickly as possible. Our coordination with the city is very important because the process is not only limited to MORE. We need certifications and inspection coming from City Engineering and other requirements," Castro said.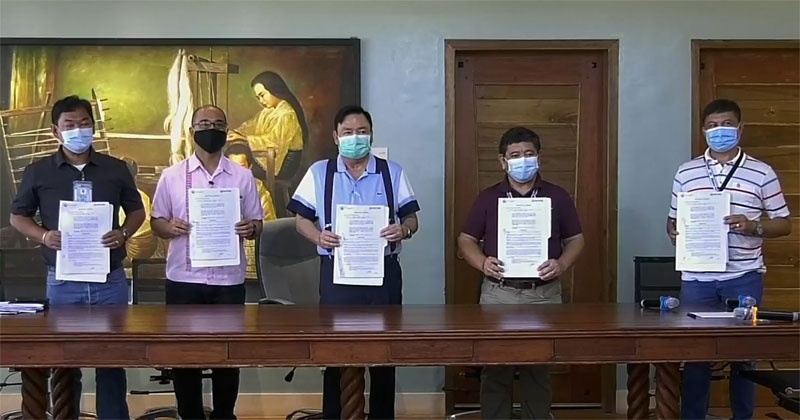 Treñas, who was given authority by Iloilo City Council to sign the agreement, thanked MORE Power for finding ways to legalize these illegal connections.
"If we can decrease the number of 'jumpers' this can help all of us because this will bring down the electricity rates, as portion of pilfered electricity goes to systems losses. I urged everyone to help this program as we see that this brings many benefits to the city," Treñas said.
Aside from its effect on bringing down the rates, Castro added that lower systems loss has an effect on technical brownouts.
"If this tapping for illegal connection is unregulated, this means that load on wires, transformers, etc., is not properly computed. It's going to overload the system and it will be unfair to those who are paying consumers," Castro explained.
"With this program, we will be able to regulate it because we will know which feeder, transformer, or area needs correct sizing as we already know how many are the exact consumers in that certain area," he added. "This is also going to be a big help in the reduction of unprogrammed interruptions that are happening in the city."
Castro also revealed that based on their first two billings, the systems loss is already at over 20 percent. Through the MORE I-Konek program and the help of the City Government, Castro is hopeful that they will be able to drastically bring it down for the benefit of the consumers.