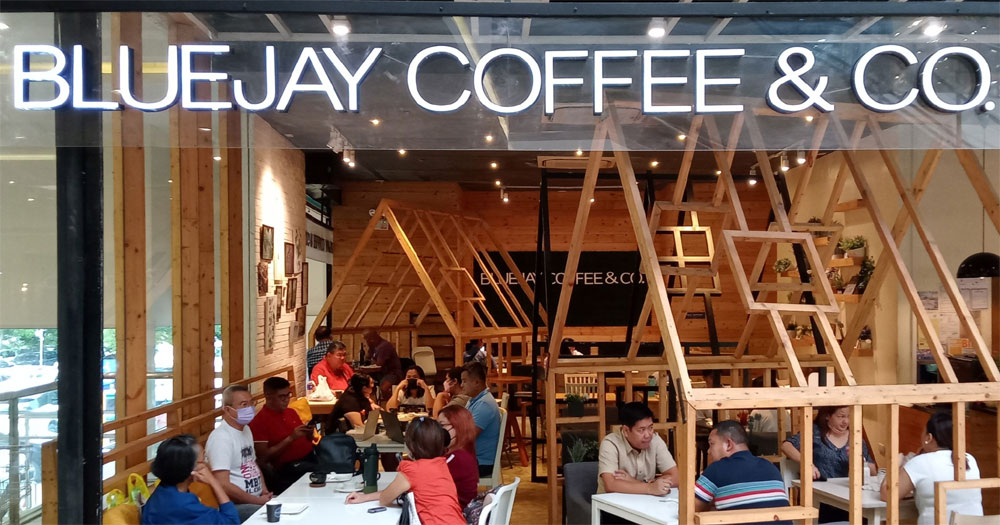 Iloilo City is undeniably one of the sought-after investment hubs in the country. Many want to do business here. The opportunity to start business in the city is being grabbed not only by big investment companies but even local entrepreneurs.
As the city continues to grow and positions itself as the country's economic bright spot, many Micro Small and Medium Enterprises (MSMEs) and local brands have thrived and started making names in the local business industry side by side with the city's development.
To date, many homegrown or local brands – from restaurants to coffee shops and other businesses – flourish in the city of love and this is made possible through the support and patronage of the Ilonggos themselves.
But among the local brands, there are always those that stand out and continue to attract customers and regular patrons through the years.
One of these is the Bluejay Coffee and Company which is at home at SM City Iloilo in Mandurriao District.
True to its tagline, "great company deserves great coffee," Bluejay offers great taste coffee that can be best shared and enjoyed with friends and loved ones.
Located at the upper ground floor Northpoint, Bluejay is one of the frequent places for coffee loving Ilonggos.
For some aficionados, the coffeeshop is part of their daily itinerary; their day won't be complete without a dose of Bluejay coffee coupled with great conversation with coffee buddies.
Giving an artistic and out-of-the box resto layout ambience, Bluejay is also a breakfast-and-brunch restaurant.
Bluejay's specialties to include Bluejay Pasta, Seafood Marinara, Aglio Olio, Miners Carbonara, Bolognese,Baked Lasagna , Baked Chicken Lasagna, and Baked Penne are special treats for oneself, loved ones, friends, and co-workers.
SM City Iloilo, for its part, is known to have homegrown tenants that grew their businesses with the mall. The mall is also a venue for MSMEs to showcase their products to a wider audience.
There is also the StartUp Market program of SM Supermalls which is a nationwide effort to help select Filipino micro and small entrepreneurs catch their break at the biggest mall chain in the country. The program gives homegrown brands an opportunity to step up and take advantage of the opportunities like free marketing and mentorship assistance to help their businesses grow. They are also provided booths in strategic locations in the malls. In SM City Iloilo, booths are located at the lower ground floor(infront of JB Music).
More support to local brands
One relevant factor that has inspired and boosted local brands is the support of the local government unit, government agencies like the Department of Trade and Industry (DTI) and other stakeholders.
DTI has crafted various programs as well as livelihood and skills training to assist local entrepreneurs.
The Iloilo City Government, on the other hand, in partnership with business groups like the Philippine Chamber of Commerce-Iloilo (PCCI) Chapter Inc. has been providing avenues where they can promote their products or their brand.
Just recently, the biggest and the grandest trade fair dubbed as ILOBEX or the PCCI-Iloilo Business Expo was held at SM City Iloilo. It particularly promotes local brands.
Iloilo City, being been cited as one of the most business-friendly cities and is a finalist again for this year's Philippine Chamber of Commerce Inc.'s 2022 Most Business-Friendly Local Government Unit Awards, is one big factor too that attracts businesses here.
The city government continues to create a good climate environment not only for foreign investors or businesses but also for local entrepreneurs.