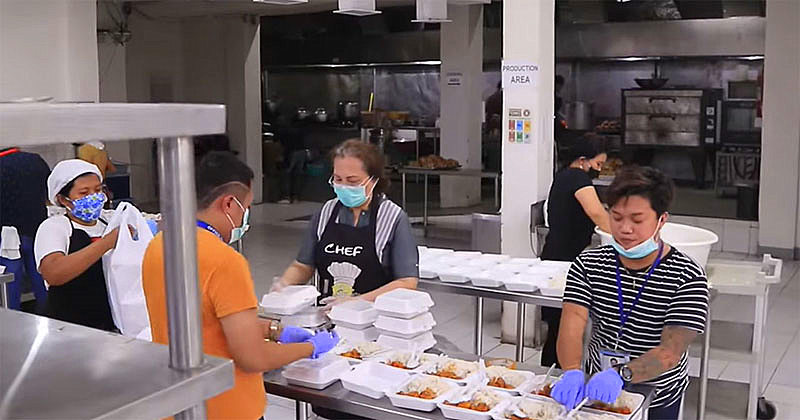 Uswag Kitchen Patrol of Iloilo City Government has served over 92,000 meals to frontliners in almost 2 months of operation.

Iloilo City's First Lady Rosalie Treñas led the daily preparation of food, with some of the ingredients coming from the donations of Ilonggos.
Iloilo City's cooking initiative drew to a close after almost two months of operations with the help of donors providing food to frontliners combatting coronavirus disease (COVID-19) in the metropolis.
"It's a wrap. Uswag Kitchen Patrol is proud to have produced a total of 92,749 meals to all our frontliners from March 20 – May 15, 2020. Thank you to all the sponsors who trusted our efforts. Without your help we could not imagine how we made through. Thank you also to Mayor Jerry Treñas for this initiative and Ma'am Raisa Treñas for believing in my team to manage the donations," Gabriel Umadhay said.
The Office of LGBT Affairs, where Umadhay and his team work for, did the food deliveries to frontliners in offices and streets.
These included two hospitals Western Visayas Medical Center and West Visayas State University Medical Center; three quarantine facilities, six checkpoints, port check point, and Emergency Operations Center.
The meals were served to a total of 800 policemen, 350 personnel of Public Safety and Transportation Management Office, 265 health workers and misting crew, 100 soldiers , 70 social workers, 30 volunteers, 25 firemen, 22 coast guards, 20 market cleaners, 15 drivers, 15 social media team members, 10 City Hall security guards, and five engineering staff.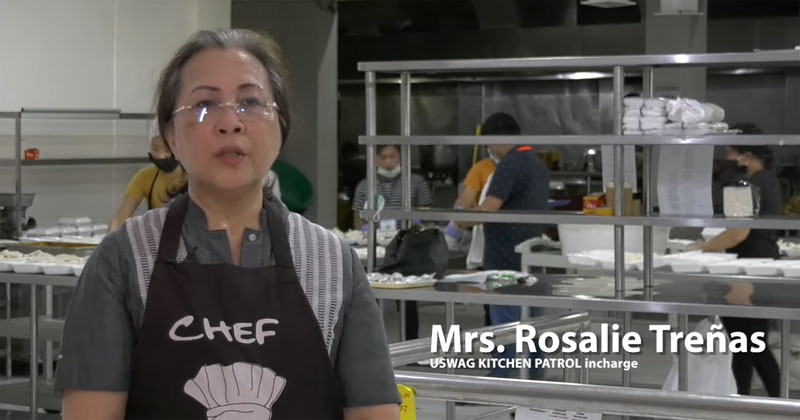 The First Lady took the lead in the daily food preparations.
"These are not possible if we were not led by a great woman, Ma'am Rosalie Treñas. She is an epitome of hard work; mother to all, food planner, quality assurance officer, cook, marketer, payroll officer, life adviser, and the best of all — she is our first lady. We have seen her exhausted each day but she never fails to motivate us each morning to do more for the Ilonggos. And to celebrate vivacity amidst crisis because living every day is a gift," said Umadhay.
He also credited the cooks for the grind under pressure in beating the mealtime.
"We would also like to recognize the efforts of our kitchen staff for tirelessly preparing our meals every day with no rest. Back pains, sweat shirts, burnt hands, sore legs, and stress were common in the kitchen because we need to meet a time deadline of serving more than a thousand — but you never gave up! Behind ever sumptuous meal was a hard labor of our kitchen staffs that is why we are always proud to deliver food. It was made with genuine love," Umadhay said.
"To everyone who trusted us — I cannot thank you enough for sharing your time and efforts. We may have ended our kitchen patrol but we assure you that our service to our community is not yet done. We are just beginning. A new chapter awaits for my team and we will always be ready to serve our community," he added. (Iloilo City PIO)