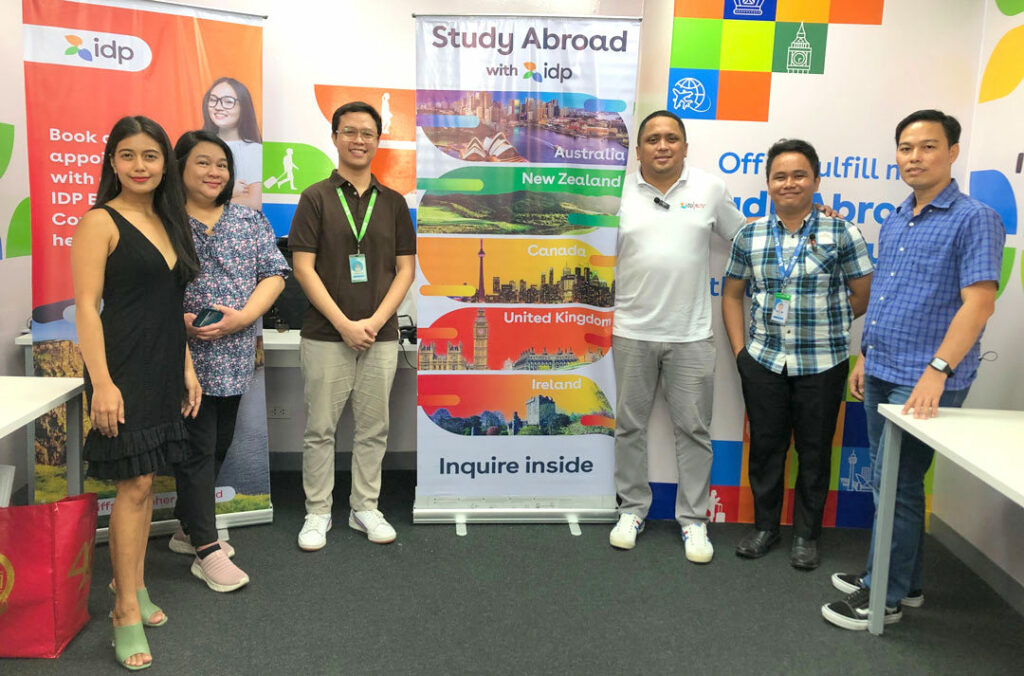 IDP Education Philippines, the global leader in education services, has expanded its footprint in the regions by opening a branch office in Festive Walk Mall, Iloilo City.
Located inside Regus Business Center at 3rd level of the mall's veranda area, this expansion in Iloilo City confirms IDP Philippines' growth trajectory, offering better accessibility and convenience for students in the Western Visayas.
The new office will serve as a hub for aspiring students in Iloilo and nearby regions, offering a range of services to help them realize their dreams of studying abroad, especially in the countries of Australia, Canada, New Zealand, United Kingdom, Ireland, and the United States.
"Having an office here in Iloilo with Ilonggo counselors, [students] can freely speak the dialect and get the answers that they need without hesitation. They can ask all the questions whenever they are free. Just visit our office and we are open to answer their queries," said Mark Dave Hernandez, office manager of IDP Education in Iloilo City.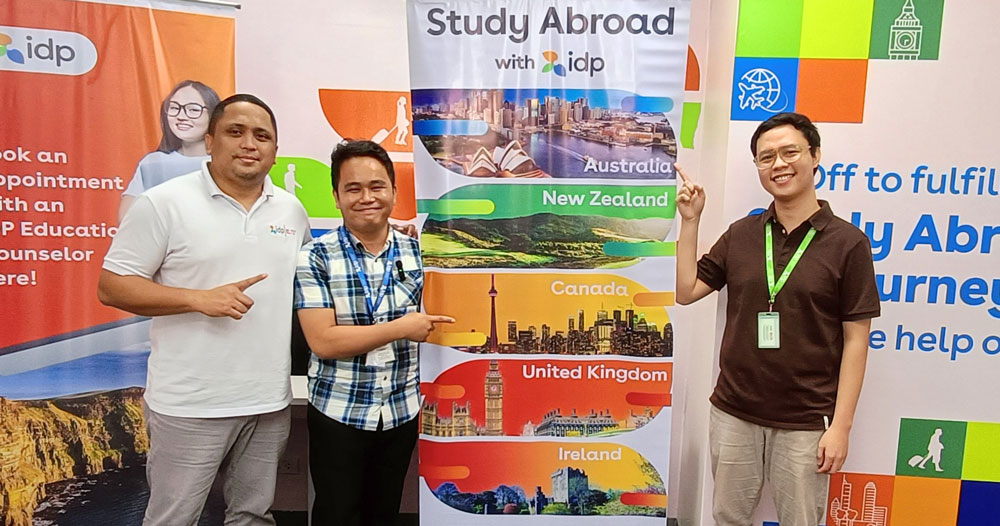 Previously, IDP Education has been catering inquiries from Iloilo virtually. With opening of their Iloilo office, clients in the metro and around the region could now avail of face-to-face assessment and counselling.
"We are very much legit and we are here to help them out," Hernandez added.
IDP Education Services in Iloilo Office
Student Placement for Australia and Canada. IDP Philippines offers student placement primarily on five countries, namely, Australia, Canada, New Zealand, United Kingdom, Ireland, and the United States. Since their Iloilo office is relatively new, their four counsellors are initially focusing on helping students study in Australia and Canada. Other counsellors from their head office are also willing to assist those who want to study in other countries.
Free Counselling. IDP Education Iloilo offers free counselling and guidance on choices of schools and programmes, assessment of student's credentials, school application process, choices of living arrangements (in-campus or out-of-campus accommodations, and details on financial requirements.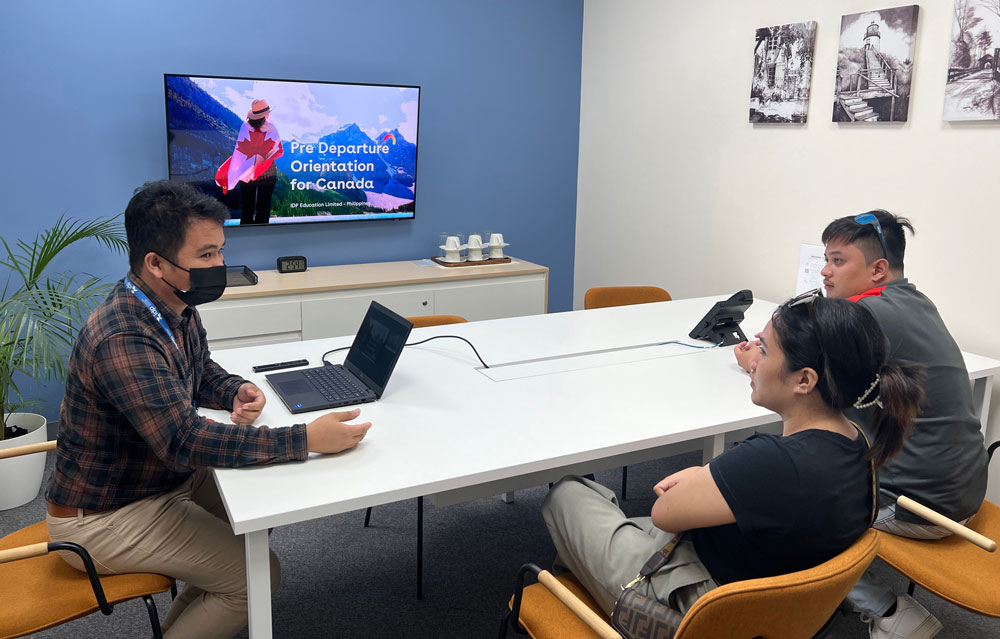 School Application. IDP Education provide students access to a diverse portfolio of universities and courses across renowned study destinations worldwide. "What's good thing about tapping IDP is that we manage the school application of students. All they have to do is wait for updates because it's our job to manage your applications," said Kim Sison, one of IDP Education Counsellors for Canada in Iloilo branch.
Assistance on Student Visa Applications. IDP Education Counsellors help students properly lodge their visas so that it will get the approval of the Embassy of the country in which they intend to study.
Pre Departure Orientation. IDP Education holds pre-departure orientations throughout the year to help students prepare for life in a new country. In these pre-departure orientations, students will get insights on the local culture, student life, banking and foreign exchange, and all other support they need in their journey.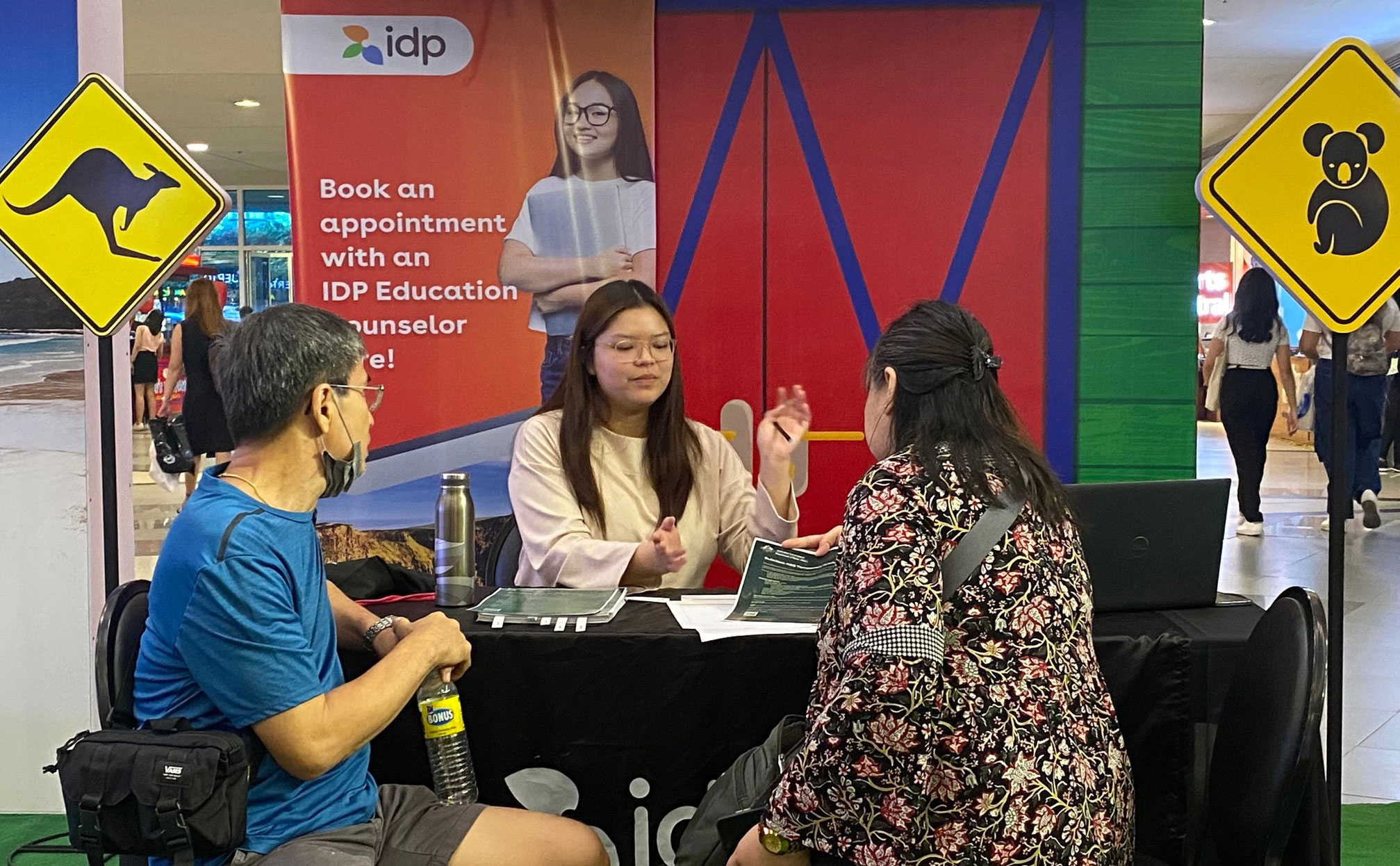 "We give them information they need before and after they get to the destination that they would like to study. All of these services, from the very beginning until they reach their destinations will be offered for free," Sison emphasized.
To avail of the services of IDP Education – Iloilo branch, students who wish to study abroad may book for an appointment online through their website https://www.idp.com/philippines or visit their office at Regus Coworking Space, 3rd Level of Festive Walk Iloilo Main Mall.
The Iloilo office is open Mondays to Saturdays, from 8:30 a.m. to 5:30 p.m.
About IDP Education
IDP is a global leader in education services. The company blends human expertise with cutting-edge technology on its digital platforms to help students get accepted into their dream institutions overseas.
IDP is an Australia-listed company with operations in over 50 countries. Its websites attract 100 million visits yearly. The Philippines office opened in 1985, in Manila. The Cebu office started operations in 2008. Philippine operations has grown exponentially since placing thousands of Filipino students in various institutions in Australia, New Zealand, Canada, the United States and the United Kingdom.
IDP is co-owner of IELTS (International English Language Test System), the world's most popular high-stakes English language proficiency system. (via Iloilo Today)