ICSA: Unleashing young Ilonggos' physical prowess through sports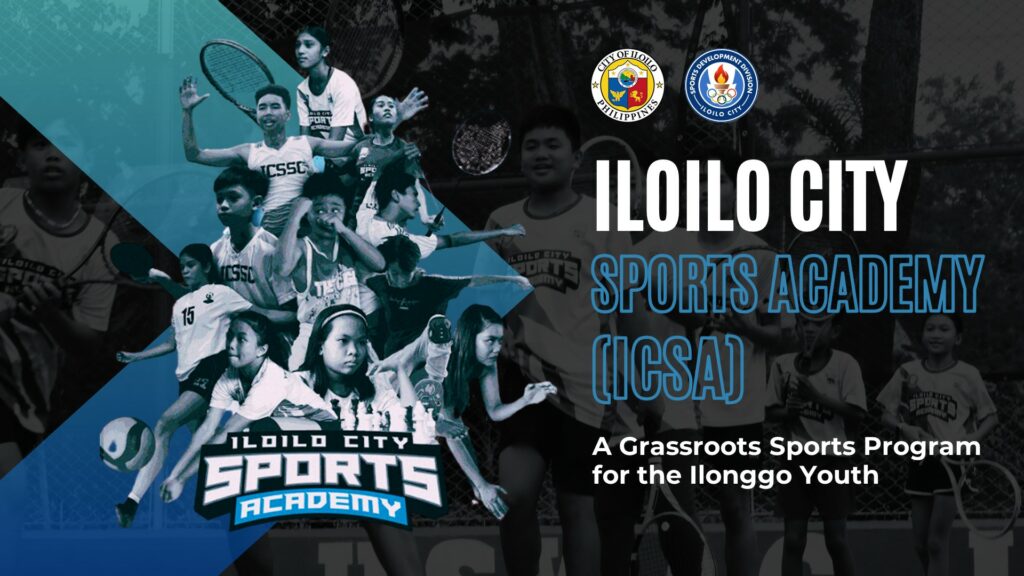 In a community where temptation to vices is just around the corner for teens to carelessly take on, a proactive measure must be in place.
Forward-looking as it is, the Iloilo City Government under Iloilo City Mayor Jerry P. Treñas in 2019 embarked on a grassroots sports program for the youth called Iloilo City Sports Academy (ICSA).
Offering a year-round free training in 11 sports disciplines for Ilonggos from ages 5 to 15, the academy has already produced national winners and champions.
The vision of ICSA is to provide a strong foundation for the Ilonggo teens to reach greater heights through sports.
According to Treñas, from 160 athletes in 2019, the number rose to more than 1,300 athletes in 2022. Enrolment further increased by more than 400 percent in 2022, and by 80 percent in 2023.
Iloilo City's initial ranking in Batang Pinoy was only 19th in 2019. After the implementation of ICSA, the city placed placed 5th against 200 LGUs in 2022.
"I joined ICSA to develop my skills and to avail of longer training. My skills improved through ICSA because we undergo daily training," Louraine Jallorina, Lawn Tennis Player and 1st Ilongga PCA champion shared.
The Iloilo City Government is proud of this valuable program that it fielded this as an entry to the Galing Pook 2023. Validated to be worthy of emulation, the project made it to the finals, with announcement and awarding of winners held today, Oct. 12.
"Athletes come from 79 public and 50 private schools — creating a strong sense of community. This is a proactive and preventive approach of the LGU to steer teens away from vices and negative peer influence. There were no reports of athletes withdrawing due to pregnancy, drug use, or delinquency," Treñas said.
For Arnis Coach Master Rolen Balajadia, Iloilo City Sports has tremendously helped students who can't afford to pay professional coaches and trainers.
"ICSA program is indeed very effective because through this, we can scout and discover athletes who have talents in different sports disciplines. Once ready, we then send them to competitions," he added.
Jonella Llavore, Volunteer Lawn Tennis Coach and ICSA private partner from More Electric and Power Corporation in Iloilo, on the other hand, cited that another good thing in the city sports academy is that the training doesn't only happen on the court, but also outside of the court.
"The values that we teach the players are practiced even in their homes," he emphasized.
The City Government allocates P4 to 5.6 million pesos annually for the Sports Division.
During the pandemic, through the SAFE Sporting Campaign , guidelines and protocols for training were established. Athletes were also given vitamins and hygiene kits.
Meanwhile, "Sports at Home" provides enrollees with instructional videos. If an athlete is unable to attend face-to-face training, they receive online mentoring.
"These are sustainable innovations. They raise awareness on health and enable athletes to practice in a secure environment," the city mayor added.
Use of multiple venues to ensure accessibility was also put in place such as, renovation of La Paz Plaza, the only sports plaza in the city which is intended for events and training.
Best practices have also been shared, and towns and provinces outside of Iloilo City have benchmarked with ICSA. (Iloilo City PIO)