Home Credit donates 100 computer units to 14 national high schools in Capiz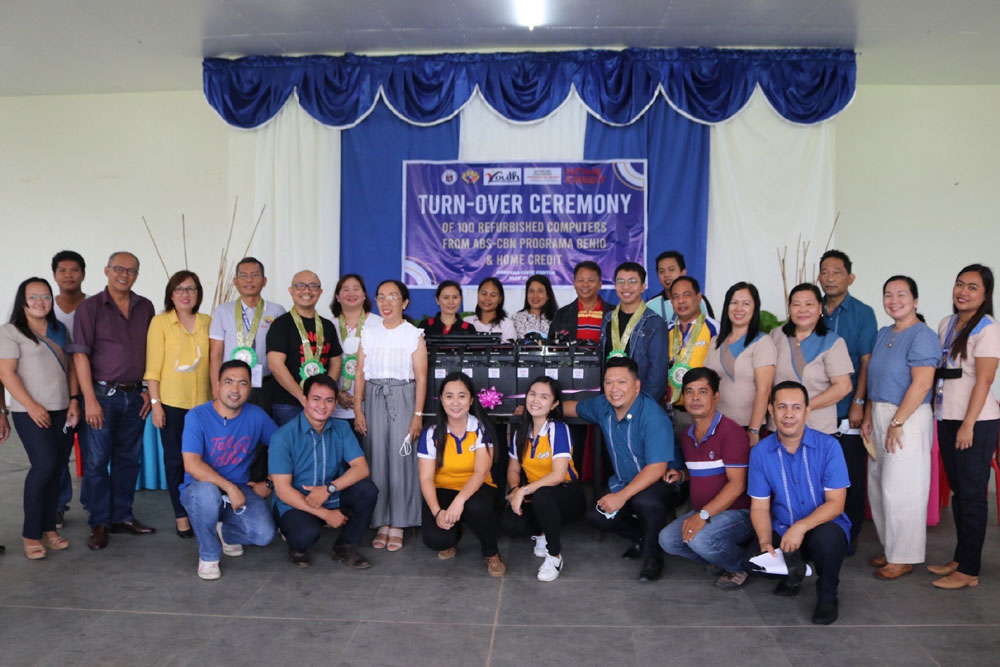 Home Credit partners with ABS-CBN Lingkod Kapamilya Foundation and Deped for donation of computer units to high schools in Capiz.

The consumer finance provider champions ESG (environmental, social, and governance) programs by assisting underserved education sectors.
To enable more Filipino students to benefit from digital mode of learning, the country's leading consumer finance company Home Credit Philippines (HCPH) has partnered with ABS-CBN Lingkod Kapamilya Foundation and the Department of Education – Capiz Division in equipping 14 national high schools with 100 computer units for their blended and distance learning set-ups.
"As the country further progresses towards its digital transformation journey, it has only become more crucial for educational institutions to closely collaborate with organizations for support in upgrading capacities and develop a digitally empowered workforce ready to excel in the emerging digital economy," shared Susana Ong, HCPH Chief Information Officer.
"Through this partnership with ABS-CBN Foundation, we at Home Credit hope to push for a more ideal and conducive learning environment for Filipino students," shared Kenneth Lerona, HCPH Head of PR.
This effort is in line with Home Credit's thrust of championing ESG (environmental, social, and governance) programs by providing underserved education sectors access to tools that can enrich their learning experience. This initiative also supports ABS-CBN Linkod Kapamilya Foundation's Programa Genio which hopes to strengthen Information and Communications Technology senior high school programs in the country through training and programs for teachers and learners and partnerships with education stakeholders.
"With a long-term goal of honing young individuals to become competent drivers of the country's workforce, one of Programa Genio's efforts is to partner with like-minded organizations in providing learners with ICT gadgets and equipment. We are grateful to Home Credit Philippines for the support and we look forward to our beneficiaries taking advantage of the tools provided to them," shared Teacher Maricar Estole, Program Head of ABS-CBN Foundation's Programa Genio.
A total of 14 secondary schools in Capiz received the computer units last May 31, 2022: Maayon National High School​, Tuburan National High School​, Yating National High School​, East Villaflores National High School​, Leodegario D. Deocampo Sr. National High School, Panitan National High School​, Dulangan National High School​, Felix Balgos National High School​, Pawa National High School​, Arturo Jugo National High School​, Basiao National High School​, David Moises National High School​, Ishmael B. Orillos National High School​, and Mambusao East National High School​.
"The power and importance of technology in education are evident now more than ever, as Filipino students need access to education even during crisis and more so now that the country is emerging from it. Home Credit Philippines' assistance will indeed be advantageous for our division as it will enable us to offer education that is more relevant and serving to what the nation needs," shared Jose Niro Nillasca, DepEd Capiz Asst. Schools Division Superintendent.
Learn the latest updates from Home Credit Philippines by visiting their official website www.homecredit.ph. You may also follow them on their official Facebook, Instagram, and TikTok accounts. Customers are encouraged to download the My Home Credit app on Google Play to learn more about the latest promos and see what's new in the Marketplace.