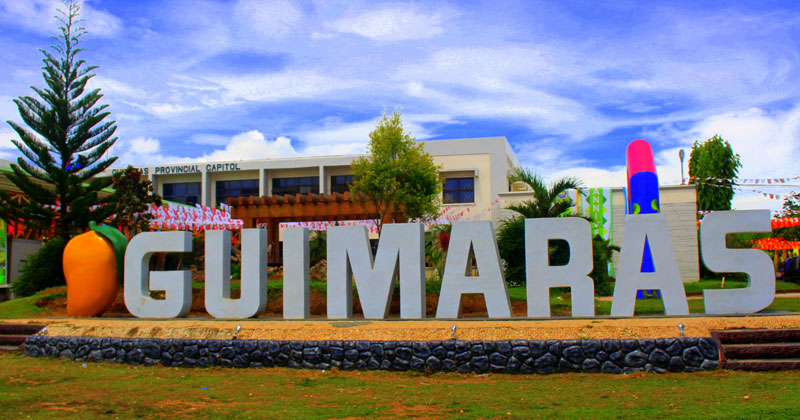 Guimaras shifts to MGCQ with eased travel restrictions and border controls starting June 1.

Guimarasnons are now allowed to travel outside the island every day for any purpose, with the issuance of 'Outbound Pass'.
The Province of Guimaras relaxes further the implemented border control and protocols as the island shifts to Modified General Community Quarantine (MGCQ) beginning 12:01 a.m. of June 1, 2020 until 11:59 p.m. of June 15, 2020.
Governor Samuel T. Gumarin signed Executive Order No. 49 series of 2020 placing the entire province under MGCQ thereby adopting the revised Level 1 Response of the Guimaras COVID-19 Response Initiative.
Guimaras along with other provinces and highly urbanized cities in Western Visayas was placed by the national Inter-Agency Task Force for the Management of Emerging Infectious Disease (IATF-EID) under MGCQ.
Gumarin underscored that despite loosening some travel restrictions, the province cannot let its guards down as there is still no specific vaccine or drug for the disease.
"While we are relaxing some protocols, indi gihapon kita puwede magkumpiyansa. We should bear in mind that COVID-19 is here to stay until nga wala sang vaccine ukon bulong," Gumarin said.
Under Modified General Community Quarantine, returning Guimarasnons with Outbound Resident Pass or those coming from within Western Visayas region shall at all times be allowed entry into the province.
Locally stranded individuals who are coming from outside of Region 6 and returning repatriated overseas Filipino workers (OFWs) shall be granted entry upon presentation of complete documents provided they must not exhibit symptoms of COVID-19 or he/she is not a suspect/probable or confirmed COVID-19 patient.
For non-residents who wish to enter the province, travel for any purpose except for leisure, shall be allowed provided he/she must not exhibit symptoms referable to COVID-19 and shall be issued an "Inbound Pass".
Guimarasnons are now allowed to travel outside the island everyday for any purpose provided that in all cases he/she must not exhibit symptoms of COVID-19 or he/she is not a suspect/probable or confirmed COVID-19 patient.
An "Outbound Resident Pass" issued at the outbound screening posts is needed for residents who will travel outside the province before they shall be allowed to board the vessel.
Only non-residents with Inbound Pass are allowed to leave the island however, non-residents who are already in Guimaras before the implementation of the Inbound Pass policy, shall secure the document from the Office of the Municipal Mayor concerned.
Business establishments that are allowed to operate under MGCQ shall be open from 6 a.m. until 6 p.m. only.
Barber shops, salons and other personal care service establishments shall operate at a maximum of 50 percent of venue capacity.
Dine-in at food establishments, eateries, food chains and the like shall be allowed but can only accommodate 50 percent of its seating capacity.
Gyms, fitness studios, sports facilities, tourist destinations, travel agencies, tour operators, reservation services and related activities shall be allowed to operate at 50 percent of their operational capacity.
Mass gatherings shall be allowed but participants are limited to only half of the seating capacity of the venue.
Religious activities shall be allowed under the guidelines issued by the Inter-Agency Task Force.
Public utility jeepneys shall be allowed to operate from 4 a.m. until 8 p.m. as long as strict physical distancing shall be observed.
Operation of tricycles shall be allowed from 4 a.m. until 8 p.m. but a maximum of two passengers shall be catered and a plastic barrier shall be put between the back and front rows of the tricycle.
Single motorcycles are still prohibited to be used for public conveyances but motorcycles used for private purpose shall operate in accordance with the guidelines of the Land Transportation Office and other concerned government agencies.
Operation of sea vessels shall be allowed from 4 a.m. until 7 p.m.
Higher Educational Institutions (HEIs) shall be permitted to conduct face-to-face classes provided that minimum public health standards are observed but activities that involve mass gatherings of students are prohibited.
Mandatory imposition of physical distancing, wearing of face mask and mandatory disinfection of all public conveyances shall be imposed.