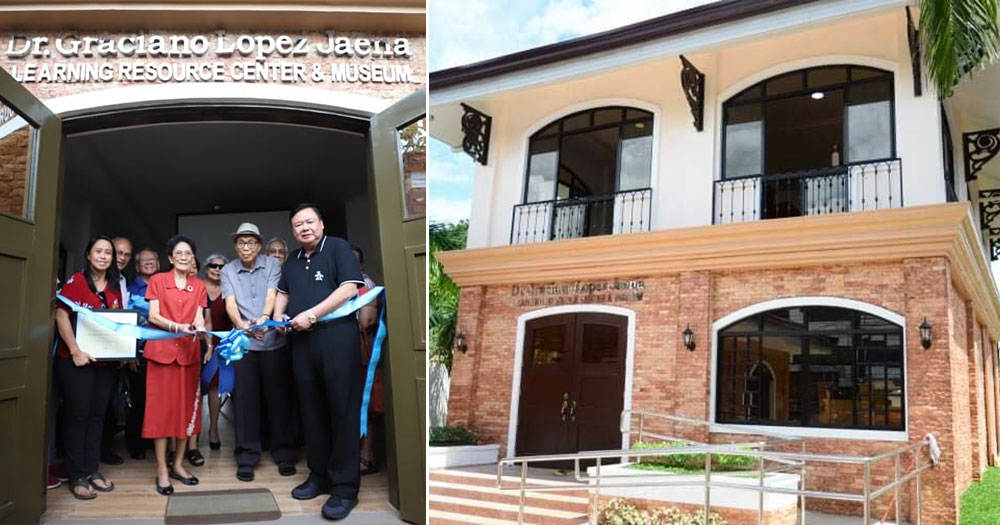 The Dr. Graciano Lopez Jaena Learning Resource Center was officially inaugurated through a blessing and launching ceremony December 20, two days after the Ilonggo hero's 166th birth anniversary celebration.
Mayor Jerry P. Treñas led the wreath-laying ceremony in honor of Lopez Jaena and the ribbon-cutting ceremony with the Graciano Lopez Jaena Foundation, Inc., to formally launch the learning center and museum located at the hero's shrine in Fajardo Street, Jaro.
"We hold the launching of the Dr. Graciano Lopez Jaena Learning Resource Center and Museum in honor of his well-lived life anchored on selflessness and heroism," said Treñas.
Members of the Graciano Lopez Jaena Foundation, the DepEd Division of Iloilo City, the Freemasons and Order of Demolay, Brgy. Officials of Brgy. Arguelles, and Iloilo City Government officials graced the event.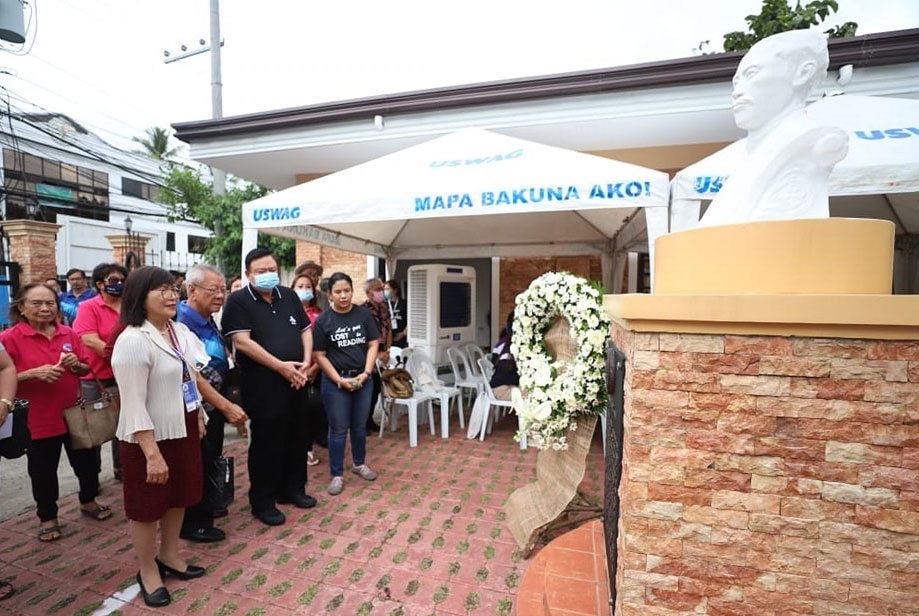 According to Treñas, the Graciano Lopez Jaena library is a big help for students as it serves as venue for their learning.
"Nalipay gid ako kay nakita ko nga ang mga kabataan ta nagakadto sa aton library…May isa na gani nakapasar sa iya board exam, nagatuon diri. Libre, may lugar para sa aton kabataan. Indi na sila magtuon sa mga coffee shops," said Trenas.
The library is very conducive for learning as it is quiet and peaceful, spacious with free use of computers and internet especially for research and group studies.
The learning center has been accepting walk-ins daily now that the face-to-face classes have resumed.
Iloilo City Public Library (ICPL) office headed by Marion Aguirre holds regular storytelling sessions for day care center pupils. They also provide learning modules to parents for their children, ages 6 to 12 years old from Grade 1- Grade 6 that can be printed online. Sensory books for children with special needs are also available.
Treñas said that aside from the Graciano Lopez Jaena Learning Center and Museum, the Iloilo City Government will also put up libraries in other districts of the metropolis.
Sta. Filomena Library in Arevalo is already operational, and the city will construct next in Lapaz and Mandurriao districts.
These public libraries are part of the the W.H.E.E.L.S program of Treñas administration which includes priority projects for education of Ilonggos.