10 Sumptuous Dishes Filipinos Serve on Noche Buena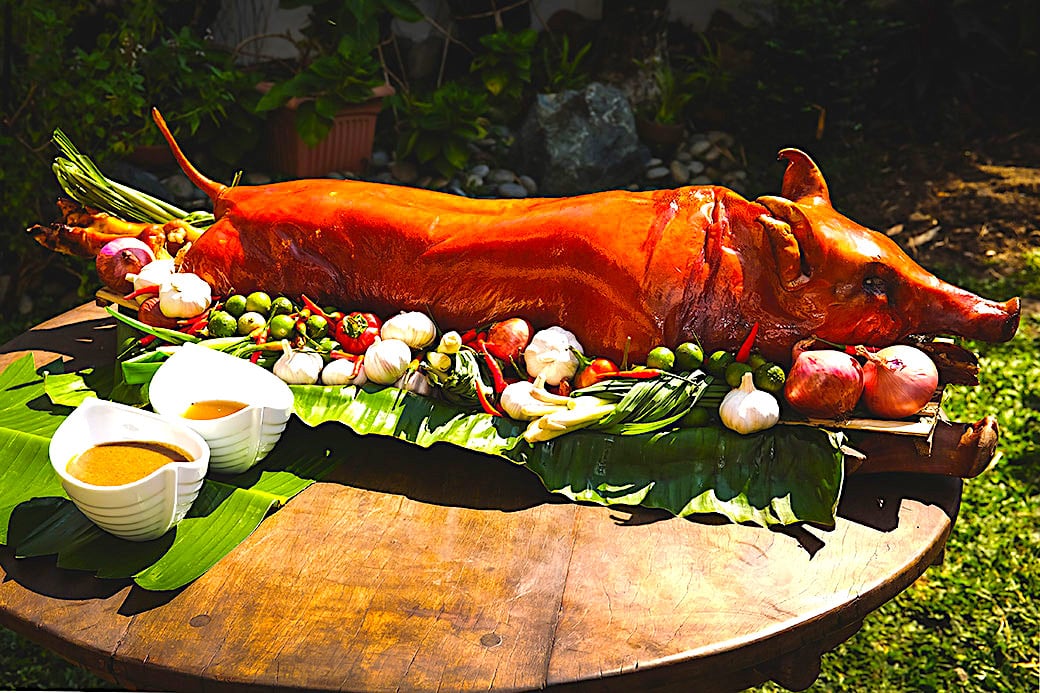 It's Christmas time again! More than just exchanging gifts, lighting up Christmas trees, and singing Christmas carols, this season means food and festivities for the typical Pinoy.
Noche Buena in Spanish means "Good Night" and this term can be traced back to the Spanish Colonization and with Roman Catholic influences which made it to the Filipino tradition. The Noche Buena is a night of feasting on the eve of Christmas and also dining gathering after the midnight mass to celebrate the birth of Jesus Christ.
A typical Filipino family loves celebrations and it is always depicted with tables brimming with sumptuous holiday dishes. Holding banquets is not only a tradition but also a way to show gratefulness for the blessings all throughout the year.
Here are the delicious dishes that can spice up the Noche Buena table:
10. Carbonara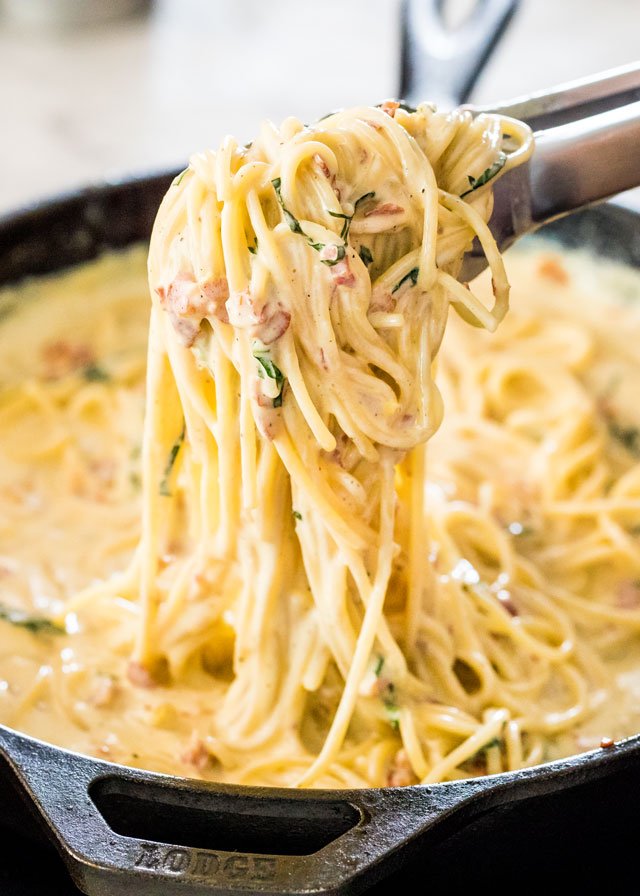 Carbonara is an Italian dish from Rome prepared using eggs, cheese, bacon, and black pepper. The Filipino version is typically loaded with crisp bacon, sauteed mushrooms, and flavored by cream sauce.
9. Fried Chicken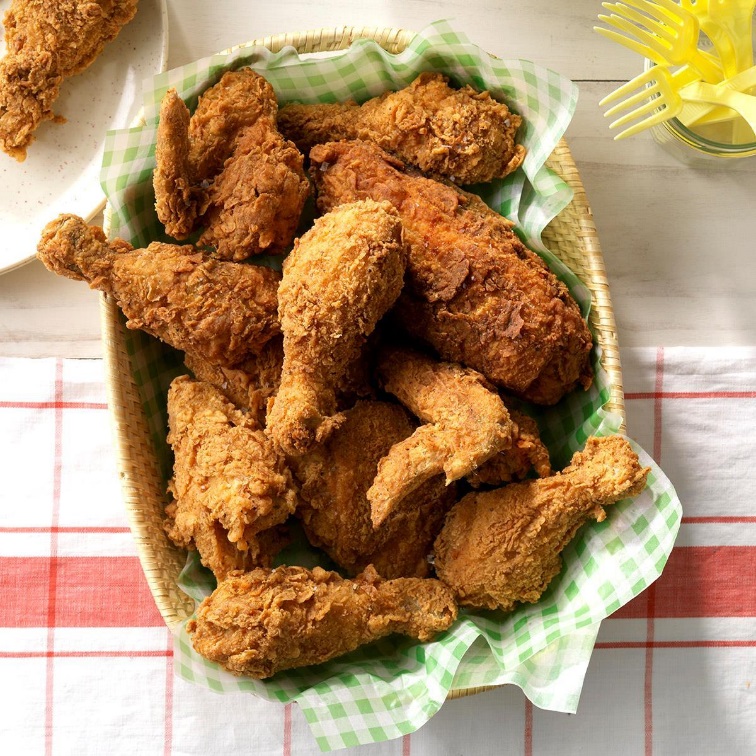 Fried Chicken is an easy to cook dish and it is a certified all-time favorite among Filipinos of all ages. Dripped in ketchup, gravy, or eaten alone, any Pinoy celebration is not complete without it.
8. Pancit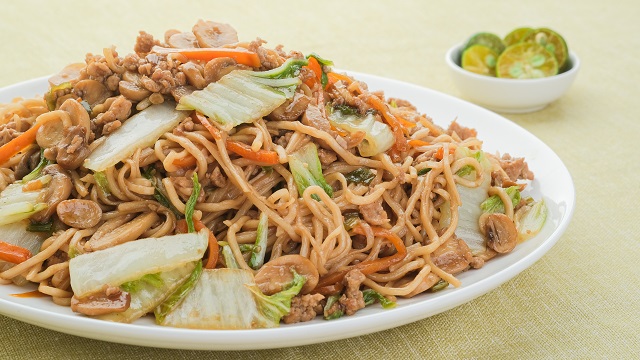 Pancit is a tasty and colorful dish made from noodles and with strips of meat, prawn, and a mix of different vegetables. This is always served on special occasions since it is believed to prolong life.
7. Lechon Kawali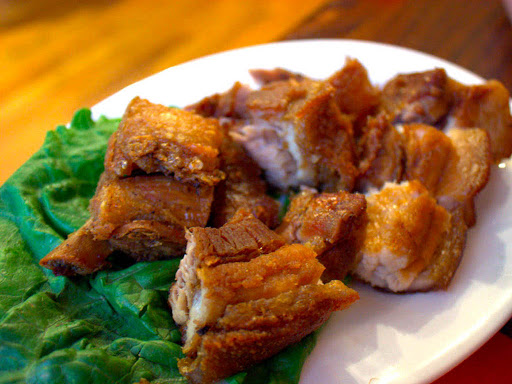 Loaded with tastiness (and cholesterol, too), this boiled and deep-fried pork belly will surely make you drool and crave for more.
6. Lumpiang Shanghai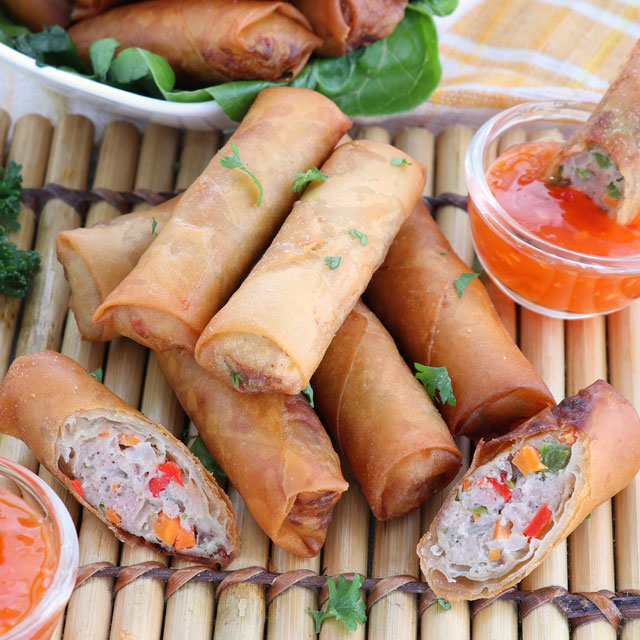 Lumpiang Shanghai is a Filipino version of an egg roll with a filling composed of ground pork mixed with minced onions, carrots, and seasoned with salt and ground black pepper. This can be enjoyed either as a finger food or as a viand. Dip it on ketchup or in a sweet and spicy sauce, then you're in for a sumptuous treat.
5. Embutido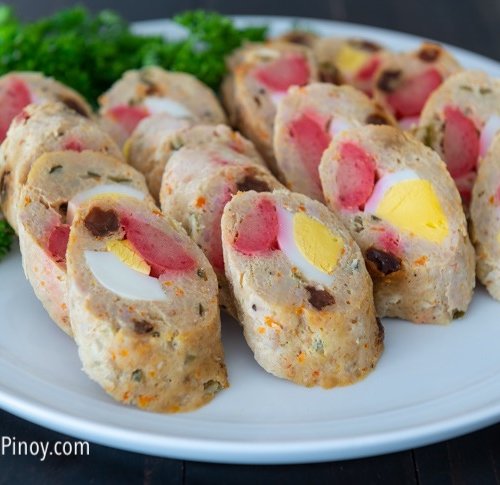 This is another Filipino version of a Spanish dish familiar to most of us like a meatloaf. Its typical ingredients are ground pork, carrots, onion, eggs, liver spread, pickles, raisins, tomato sauce, salt, and pepper. Embutido may be quite strenuous to make, but it is undeniably a pleasant dish worth enjoying during the holidays.
4. Roasted Chicken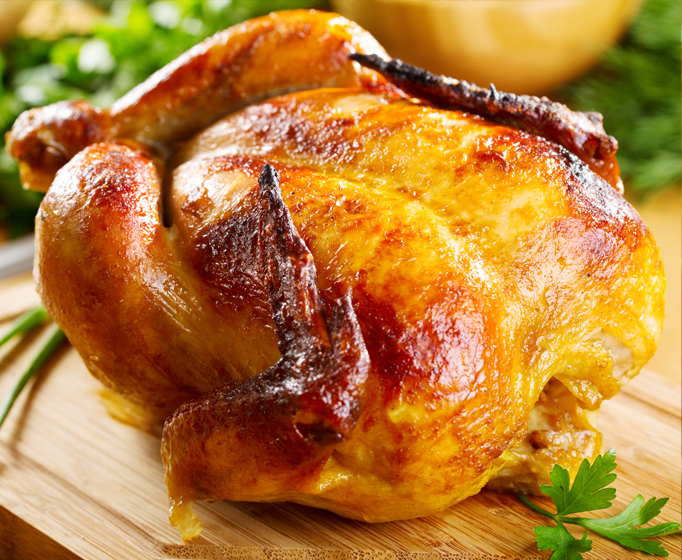 Lechon Manok or spit-roasted chicken is a Filipino favorite that is best served with gravy or using a Mang Thomas sauce. This is best paired as pulutan with an ice-cold beer.
3. Filipino Spaghetti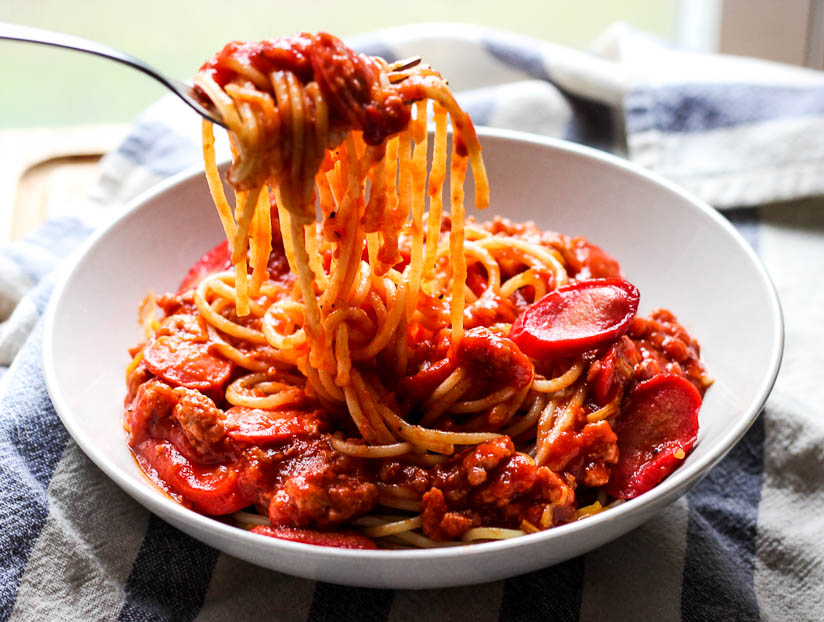 Filipino spaghetti is the local version of Italian pasta. It has a sweeter sauce and it is usually topped with hotdogs, ground meat, and grated cheese. Spaghetti is present in every Pinoy occasion may it be on birthdays, fiesta, or simple get-togethers.
2. Christmas Ham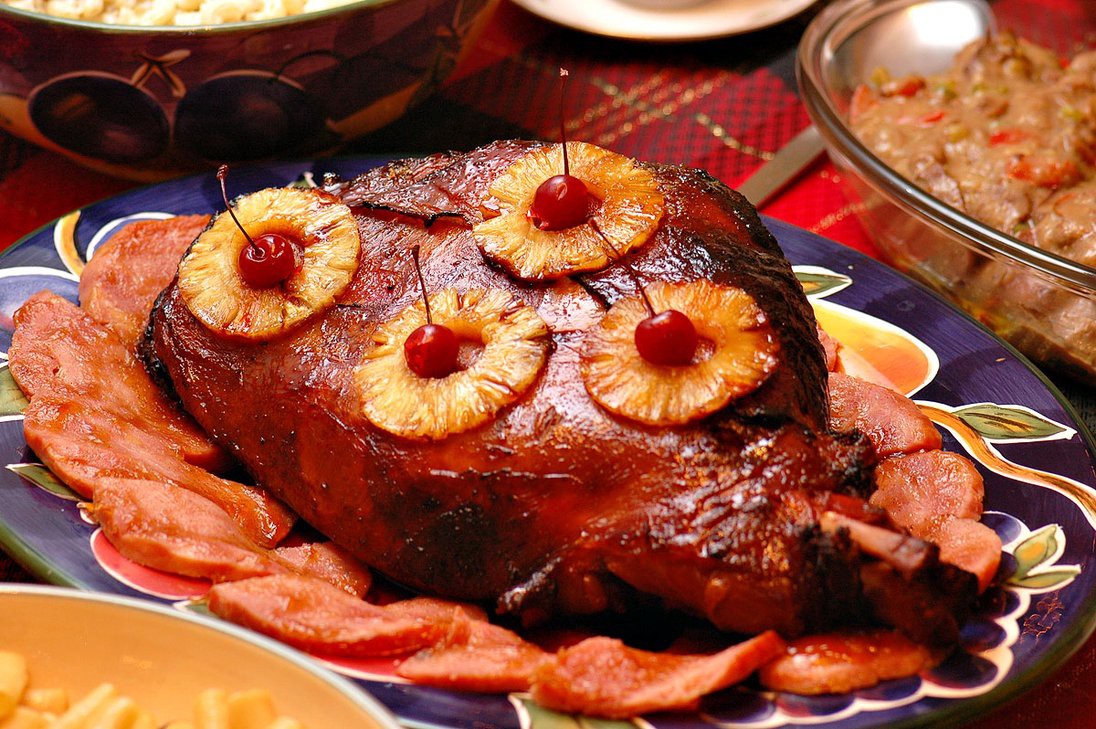 What is Christmas without the star of the season – Christmas Ham! This is an iconic dish served during Noche Buena which symbolizes a fruitful year.
1. Lechon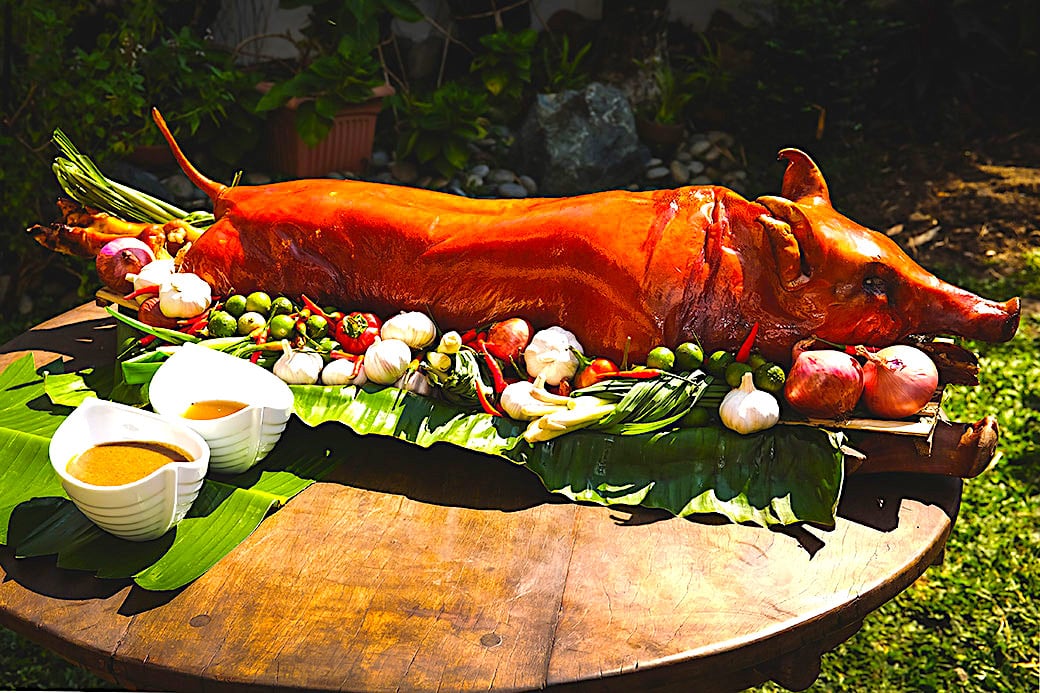 The centerpiece of the Christmas feast is the Lechon or also known as the Roasted Suckling Pig. It is being enjoyed around the country for all occasions but it is made special during Christmas. It symbolizes joyfulness and abundance.