Duterte lauds SEC digital transformation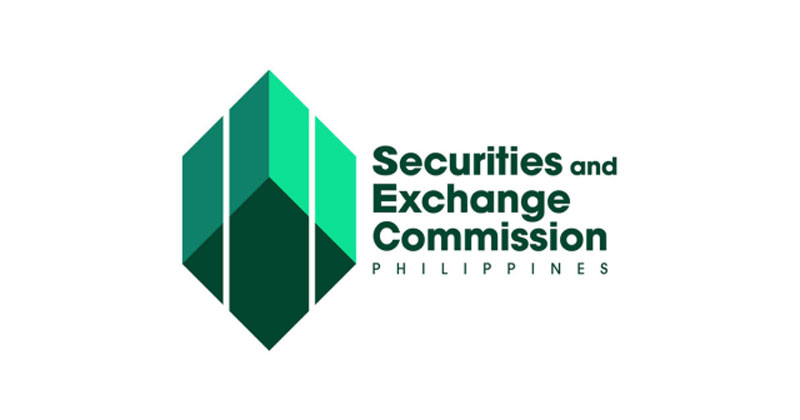 President Rodrigo Roa Duterte has commended the Securities and Exchange Commission (SEC) for its contributions to uplifting the Philippine economy through innovative reforms and programs, helping push the corporate sector forward amid the pandemic.
"I give due recognition to the officials and employees of the SEC for your unwavering commitment to providing a competitive yet secure environment for company registration, capital formation, investor participation, and business innovation," President Duterte said in a message to the Commission.
"Even amidst a global health crisis, you have taken the opportunity to innovate your technologies and accelerate the digital transformation efforts of the institution," the President added.
Quarantine restrictions during the pandemic prompted the SEC to accelerate its digital transformation initiatives, in order to minimize the disruption brought about by the health crisis to the corporate sector. With this, the SEC has launched online systems that would allow stakeholders to transact with the Commission anytime, anywhere.
Among the programs launched is the Electronic Simplified Processing of Application for Registration of Companies (eSPARC), which allows for easy online company registration. Following its launch, the number of new corporate registrations jumped by 53.2% to 37,379 in 2021, compared to 24,386 in the previous year. 2021 also saw a record number of new applications for registration on a quarterly basis.
The eSPARC's subsystem, called the One Day Submission and Electronic Registration of Companies (OneSEC), further sped up the registration process to as fast as two minutes, with the record processing time currently at 1 minute and 14 seconds.
The Commission also launched the Electronic System for Payments to the SEC (eSPAYSEC), which is a web-based system that allows for the payment of registration fees, transaction fees, and penalties online using debit and credit cards, digital wallets, and other cashless payment options.
The online payment portal has since catered to a total of 31,027 online transactions, as of June 19, 2022.
The Electronic Filing and Submission Tool (eFAST) also went live during the pandemic, providing the transacting public an online facility to submit annual reports such as their Annual Financial Statement and General Information Sheet.
As of June 17, 2022, the SEC has already accepted a total of 277,430 reports from registered corporations through the eFAST.
Prior to implementing its digital innovations, the SEC promptly carried out immediate response measures to mitigate the pandemic's adverse effects on the corporate sector. This included granting regulatory relief instantaneously to its regulated entities by extending the period for filing reportorial requirements, providing alternative modes of filing, and suspending the imposition of certain penalties.
The SEC likewise contributed P2 billion to the national government at the start of the pandemic in support of the fight against COVID-19.
"As the gateway to doing business in the Philippines, you have played a strategic role in sustaining economic activity and investor confidence," President Duterte said.
"While we transition towards the new normal and into the next administration, I trust that the SEC will remain instrumental in our pursuit of a robust economy for our nation, ensuring a firmly rooted, comfortable, and secure life for all Filipinos."