Concepcion Power Plant among BOC top importers in 2022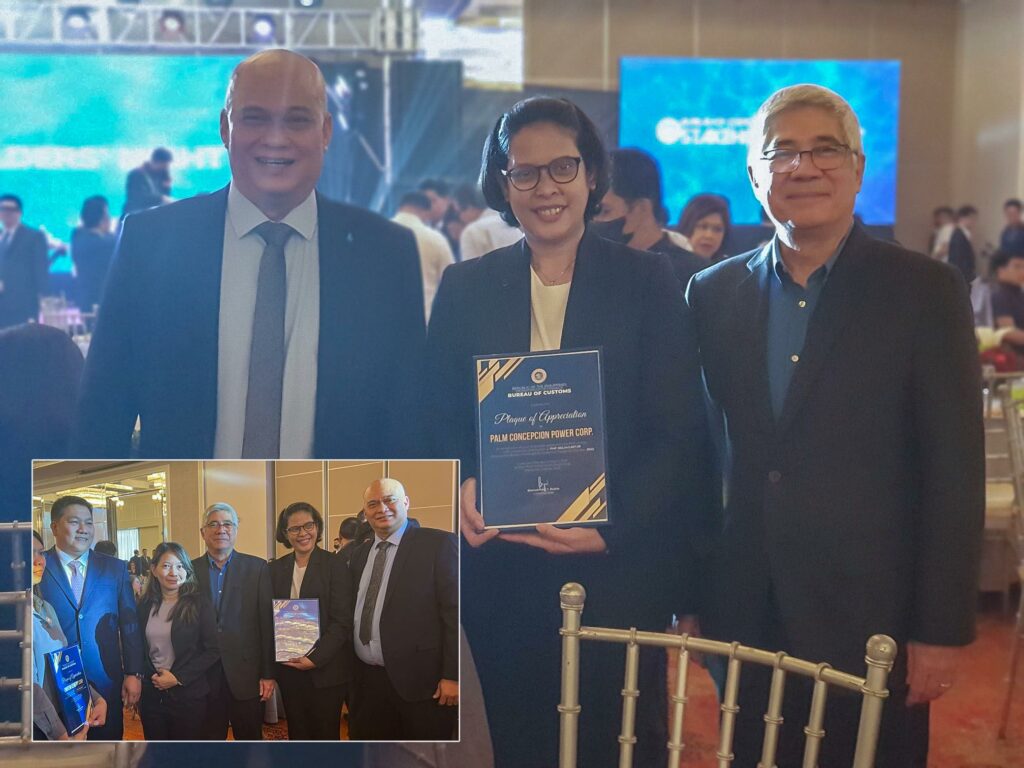 Power provider Palm Concepcion Power Corporation (PCPC) was recognized as the top 2 importer in 2022 by the Bureau of Customs (BOC) Port of Iloilo during the awarding ceremony on March 17, 2023.
The lawful payment of duties and taxes of PCPC allowed BOC to exceed its collection target for the year 2022, "resulting to breakthrough accomplishments of the Port of Iloilo."
PCPC is the owner of the 135-Megawatt Circulating Fluidized Bed Combustion Power Plant in Concepcion, Iloilo. It provides energy supply to Panay, Negros, and areas of Visayas.
In photo: L-R BOC-Port of Iloilo District Collector Ciriaco D. Ugay together with PCPC Assistant Vice President for Supply Chain, Ma. Paz Dolores M. Alipio, and PCPC President and CEO Nicandro Fucoy. Inset photo: BOC Commissioner Bienvenido Rubio, (2nd from left) joins the PCPC and other awardees.