Bayahihan Para sa Bayan: Coca-Cola Employees raise funds for communities this Christmas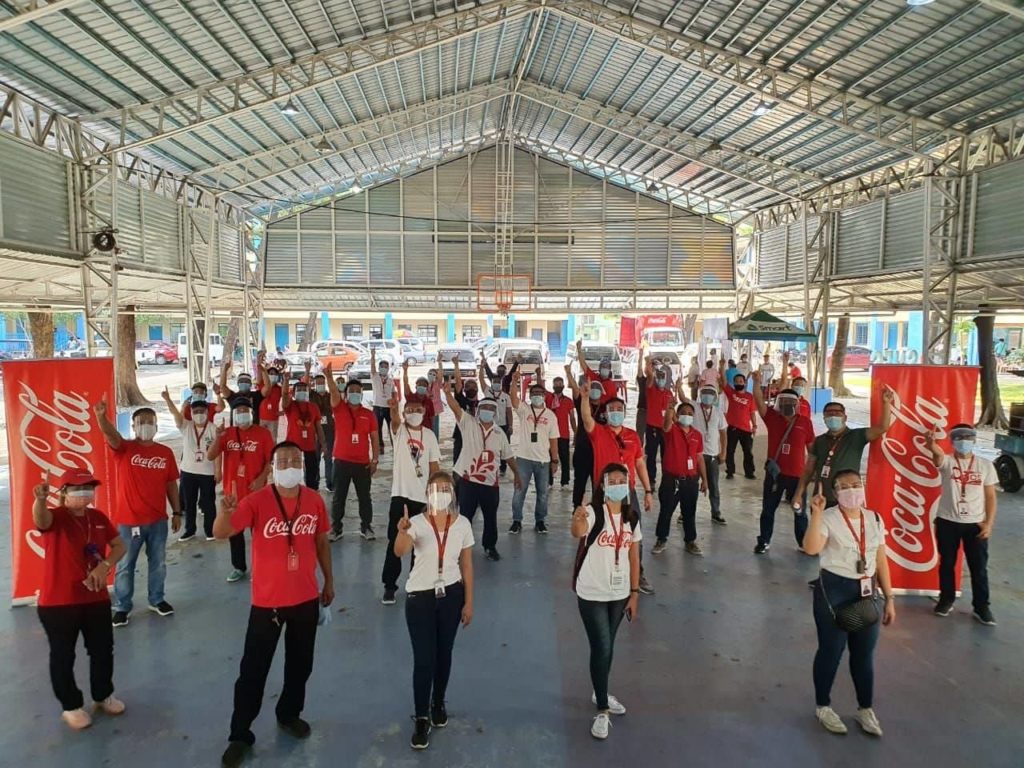 Employees of Coca-Cola Beverages Philippines, Inc. (CCBPI) launched an internal initiative called "Bayanihan Para sa Bayan" to raise funds and ease the burden of household in several communities.
The effort is guided by the values of malasakit, bayanihan, and pakikipag-kapwa — principles that are inherent to the Company and its people.
With the COVID-19 pandemic and a series of natural calamities affecting livelihoods and disrupting lives, a lot of Filipino families have been rendered vulnerable this year. Many are facing uncertainty this holiday season and have limited options for even simple celebrations.
Knowing that reaching out to kababayans in need was imperative, employees of Coca-Cola Beverages Philippines, Inc. (CCBPI) banded together in an internal initiative called "Bayanihan Para sa Bayan" to raise funds for households in several communities. The employee-led campaign, borne of CCBPI associates' desire to contribute and ease the burdens of fellow Filipinos, is independently augmenting the Company's relief efforts across the Philippines.
Guided by the values of malasakit, bayanihan, and pakikipag-kapwa— principles that are inherent to the Company and its people—Coca-Cola employees across all its sites were able to raise almost PHP 500,000 among themselves since the initiative's launch on October 8.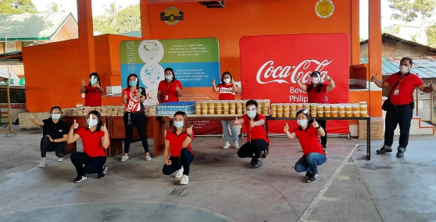 Coca-Cola Sta Rosa associates conducted a Bayanihan Para sa Bayan outreach last November 25 in Brgy. Sto. Domingo, Laguna. Coca-Cola team was able to provide meals for 300 individuals.
"We are so proud of our own associates for pursuing this initiative," says Atty. Juan Lorenzo Tañada, CCBPI Director for Corporate & Regulatory Affairs. "The Company has been hard at work to help local communities; and we are proud that our associates even those with modest means, of their own volition, have themselves chosen to pitch in in their own individual capacities."
Tañada adds, "Our people really are the secret formula of Coca-Cola."
When Typhoon Ulysses hit the country, a portion from the Bayanihan Para sa Bayan proceeds was immediately directed to help feed about 600 individuals evacuated to the Sto. Niño Elementary School in Marikina last November 14.
Coca-Cola volunteers also immediately responded to calls for relief in Bicol― Naga Plant and Legazpi distribution center employees provided meals and distributed relief packs to 600 families in three barangay communities that were severely affected by Typhoon Ulysses.
Bayanihan Para sa Bayan has reached over 6,000 individuals across the Philippines in 14 cities and municipalities: Marikina, Bagumbayan, Malabon, Sta. Rosa, Imus, Lucena, Naga, Legazpi, San Fernando, Carlatan, Ilagan, Tagbilaran, Tacloban, and Zamboanga. Activities will continue to run throughout December.
CCBPI employees consider Bayanihan Para sa Bayan as a tangible embodiment of Coca-Cola's People First principle, which sees generosity of spirit extending to local communities. The initiative is proof and testament that CCBPI associates are ever ready to extend help to those who need it, most especially at the height of a pandemic or in times of calamity.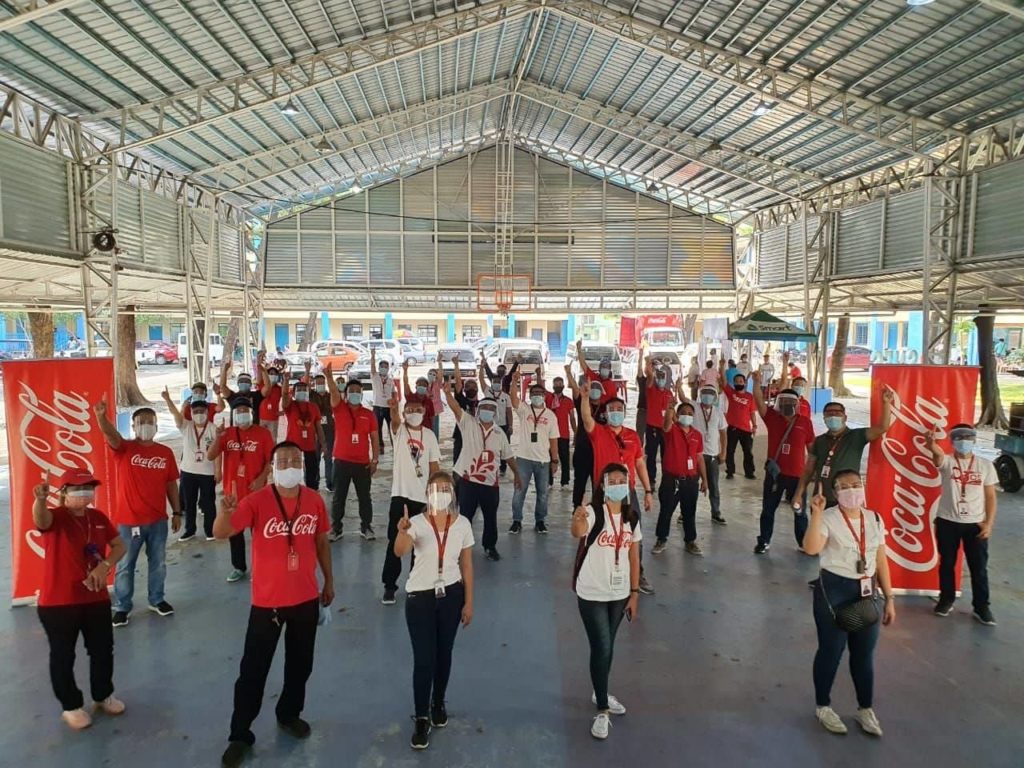 "Everyone at Coca-Cola wants to give back to the communities we serve. One of the goals with Bayanihan Para sa Bayan is to highlight the true essence of Christmas, which is to be there for one another especially during times of hardship," says Atty. Tañada. "We want to share happiness in any way that we can, and we want our fellow Filipinos to be confident that our Company and our employees truly care for their well-being."
Christmas celebrations may take on different meanings and forms for many Filipino families in 2020 — but Coca-Cola and its people are working hard to ensure that the spirit of the holidays can endure despite the many challenges we face.
_______________________________________________________________
About Coca-Cola in the Philippines
Coca-Cola has been refreshing Filipinos and making a difference in the Philippines for 108 years. The Philippines was Coca-Cola's first market in Asia to begin local bottling operations. Today, the Coca-Cola system in the Philippines has evolved into a total beverage company, offering 19 brands in its beverage portfolio and employing over 10,000 Filipinos in over 19 manufacturing facilities and more than 60 distribution centers nationwide. As part of its long-standing commitment to the country, Coca-Cola continues to #GOBEYONDGOOD as a business by continuously supporting safe water access programs in over 200 communities, empowering over 200,000 women entrepreneurs through training and peer mentoring, and accelerating packaging collection and recycling under its global World Without Waste initiative.